Media student Anya is having a year in industry between here 2nd and 3rd years… but we still see her every day ! She tells the Mumbler all about what she's been up to so far …
Hi, my name is Anya Rajan and I study BA Media and Communication with a Year in Industry. I am currently undertaking a year in industry placement at Swansea University working for the Faculty of Humanities and Social Sciences Employability team. I have been working with this team since July 2023 and I have been loving every minute so far! My day-to-day activities during my placement consist of social media posts, events planning, data, networking, case studies and much more. After I graduate, I am hoping to pursue a career in marketing, public relations and/or social media.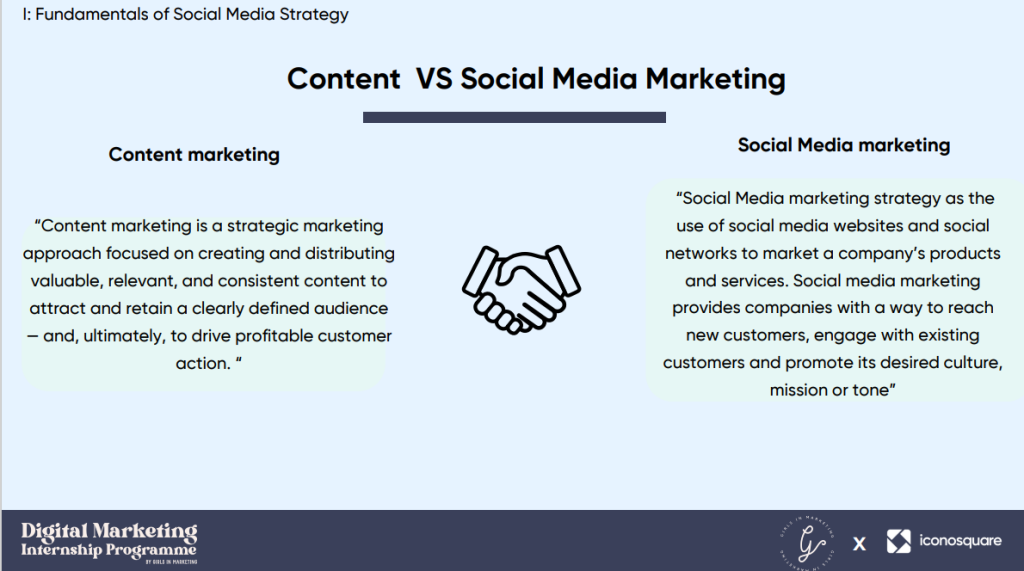 On September 5th to September 7th, I undertook an online marketing internship with Girls in Marketing. This internship was completely free and was open worldwide to anyone looking to learn new marketing skills or develop their current skills. The sessions ran from 1pm until 5pm on all three days.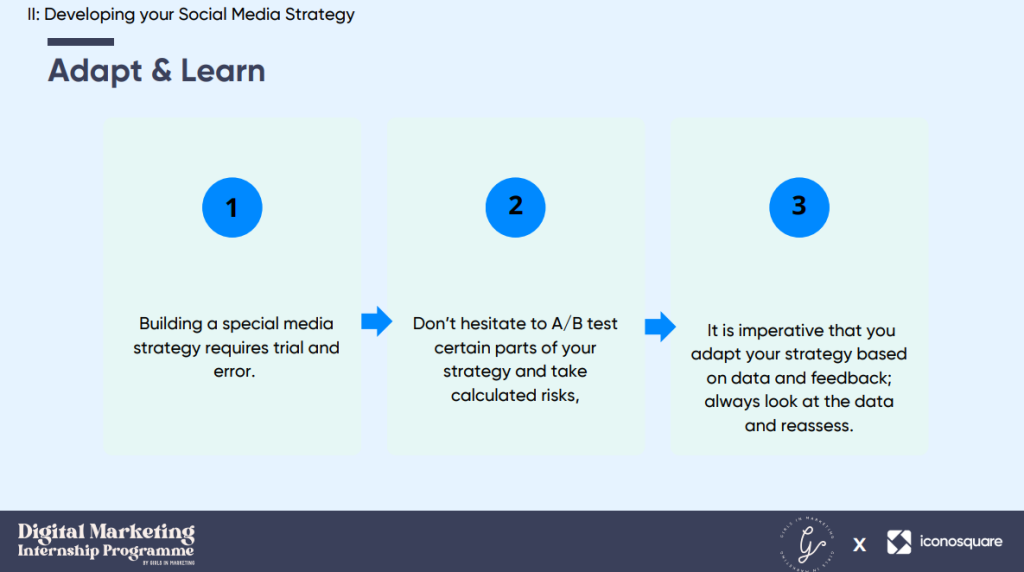 Each day consisted of learning about various aspects of marketing. On Tuesday 5th September, we had an introduction to digital marketing and covered getting started with SEO on Monday.com. On Wednesday 6th September, we learnt about the art of standing out by crafting a compelling CV & Personal Brand. The next session focused on how to sharpen your focus with hacks to boost your productivity and the last session highlighted how the power of coding can be used in marketing. Finally, on the last day, Thursday 8th September, we covered the key to social media success, the power of video content on social media and the basics of building a brand.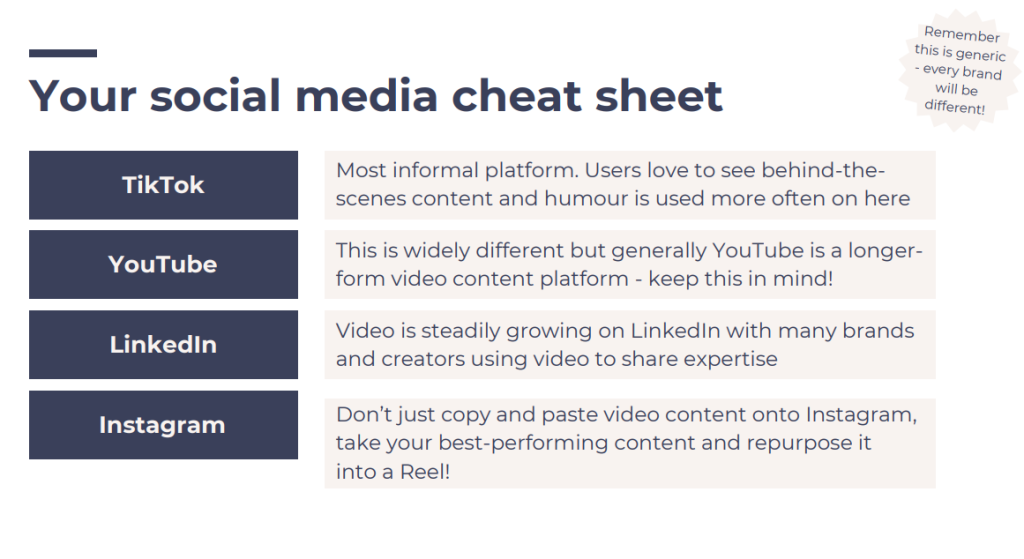 The sessions were delivered by Girls in Marketing (Home – Girls in Marketing), Monday.com (Our Story – monday.com), Reef (The Reef App | Creating the third workspace. Join today), Code First Girls (Code First Girls | Empowering Women in Tech through Education) and Iconosquare (Iconosquare – Analytics and management for Instagram, TikTok, LinkedIn, Twitter & Facebook).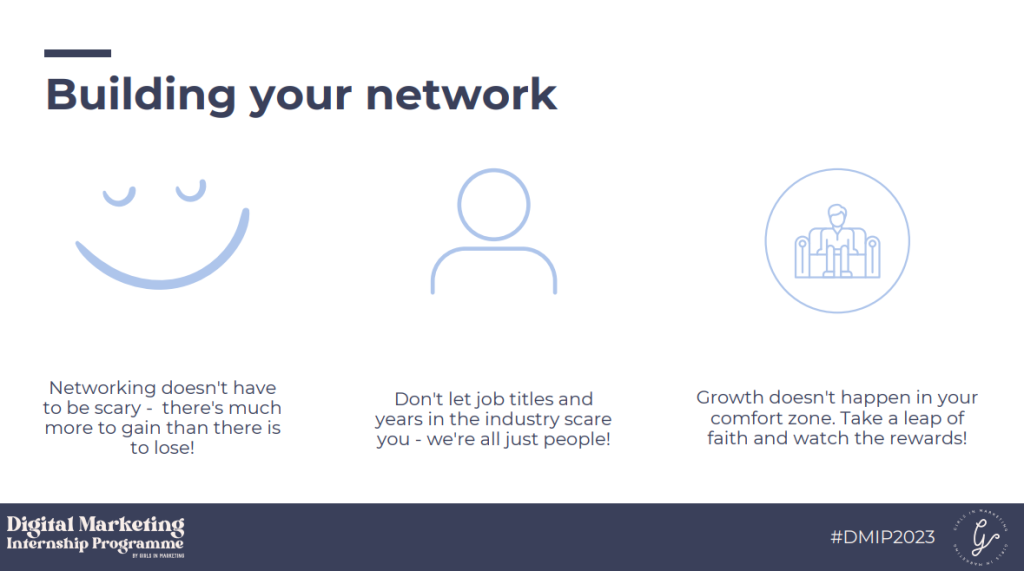 This was a great opportunity for me to learn new skills and develop my marketing skills. My favourite part was definitely social media successes and the power of video content on social media as I will be able to incorporate these skills into the work I am doing for my placement and in my work post university. If you have a keen interest in marketing, social media or a similar industry, I 100% recommend doing an online internship, whether it is with Girls in Marketing or another company! Girls in Marketing online internships are run annually, this is the 2nd year they have offered this internship!