With only limited filming experience, our second-year student Ebbi Witt tested her skills – and herself – to the maximum with an exciting videography placement at the heart of Sri Lanka's tea growing highlands. Here she tells the story of her trip…
My return ticket to Bandaranaike was booked before I'd even held a video camera. It was September, and I'd chosen the video production module as one of my options for the first semester of my second year. AMMA – a sustainable textile company in Sri Lanka – were looking for content creators to launch their new kickstarter and I was to be one of them.
My videography experience was limited at best, and to that point I'd only really messed around with a GoPro, iPhone and on iMovie. Nonetheless I managed to convince myself that I'd be fine. What was the worst that could happen?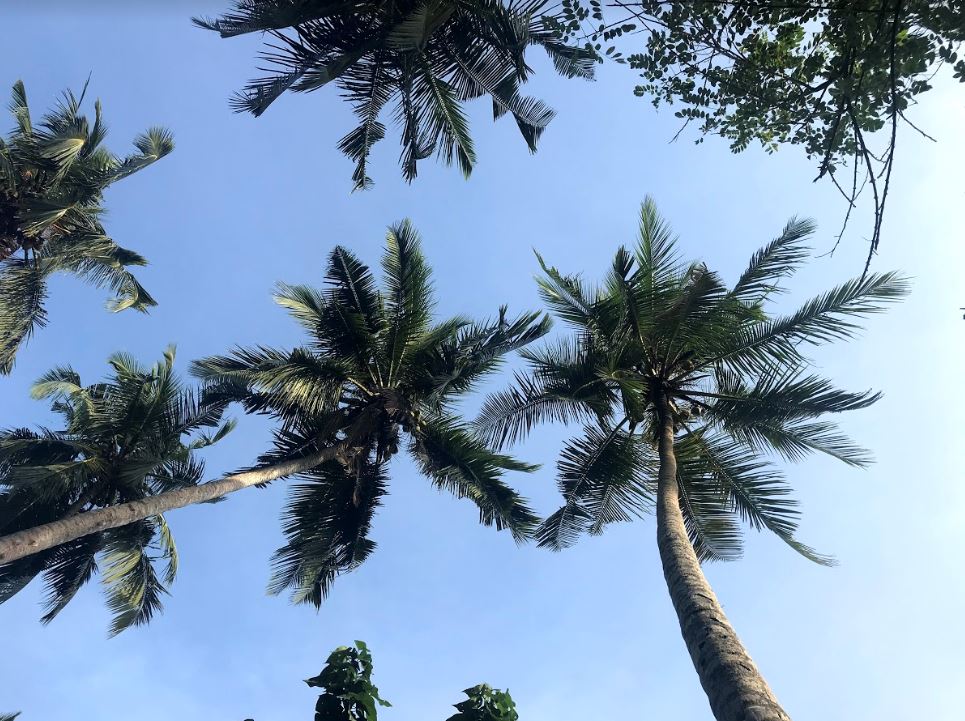 Four months, one promotional video, loads of research, some YouTube videos and lots of tips from Swansea Media lecturer Peter Jones later, and I was off. To say I was apprehensive was an understatement. I'll never quite know why I dropped myself in at the deep end, but it made for an unforgettable and rewarding experience. I'm so glad I did it.
Nuwara Eliya is located high in the mountains, right in the centre of Sri Lanka. At 1,868 metres high, its subtropical climate, swirling mists, green landscapes and cool temperatures were just like a Welsh summer ! Actually, it was the occasional rainstorm that made me feel more at home.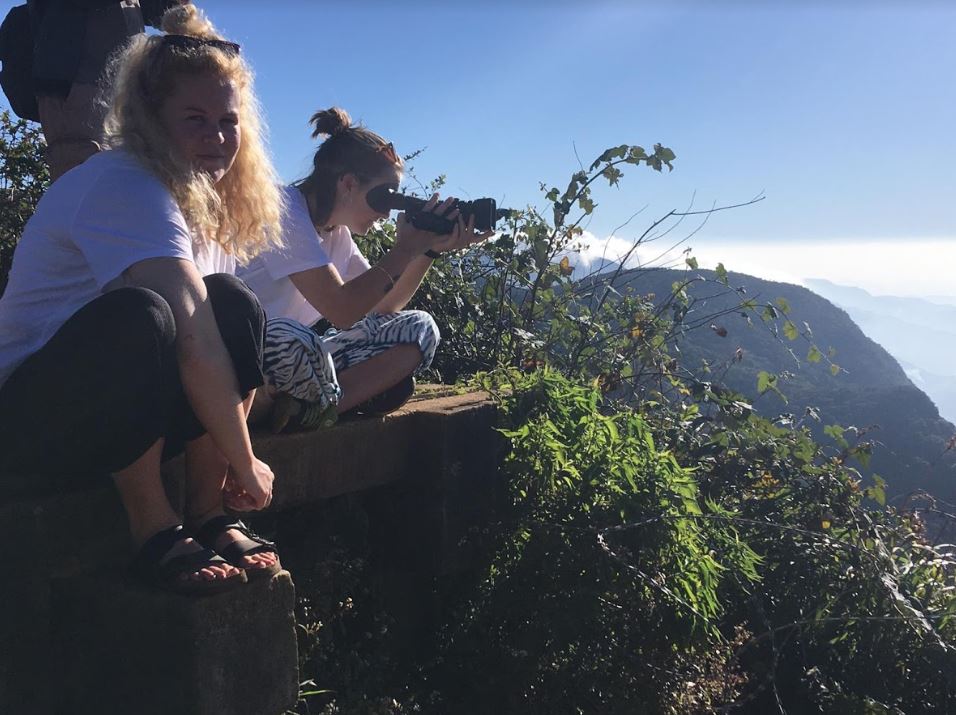 AMMA is a social enterprise, established to combat fast fashion through creating and dyeing textiles using natural resources. They also provide essential employment to local women, many of them mothers. The clacking of looms and sewing machines, the various aromas of stewing pomegranates and boiling madder root and the constant chatter of women at work made for an intense sensory experience. And my job was to capture it all on film.
I filmed all day, every day for five days, going through the same processes again and again, shooting from different angles, with different lighting effects, using close ups, mid and wide shots – the full range. If something was happening, I was filming it.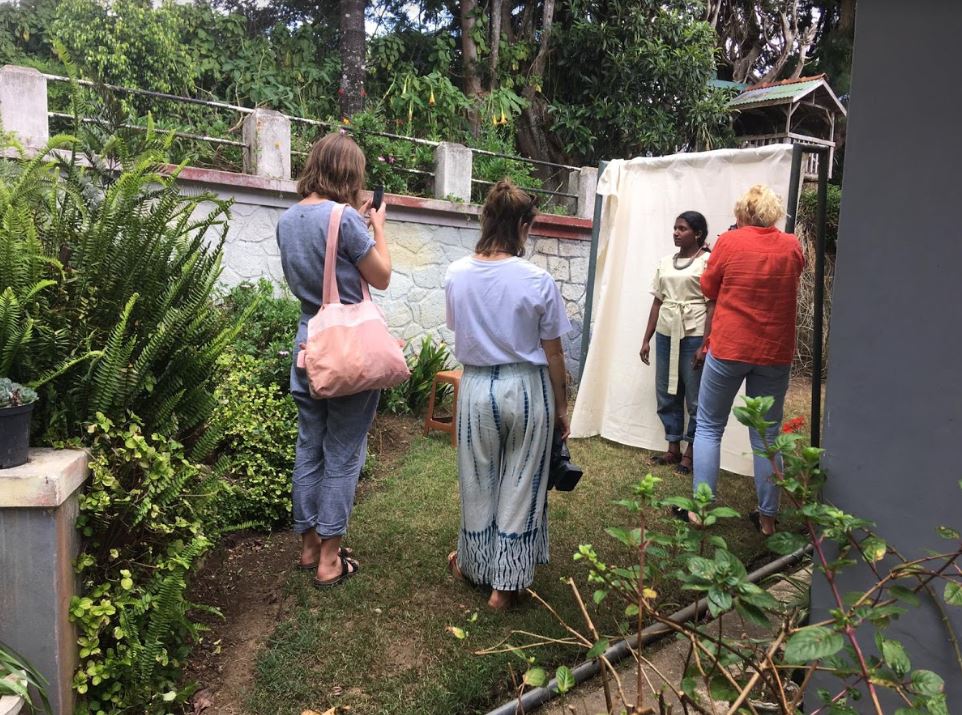 There are two languages spoken in Sri Lanka – Tamil and Sinhala – and my knowledge of both was non-existent and although most of the women spoke some English, I couldn't afford to be precious about sequences or re-shoots. What I shot was what I got. After two days I understood how the daily processes unfolded in the workshop, and how to best frame and shoot in such a dynamic environment. Each night I reviewed what I'd filmed and made notes about what worked and what didn't.
A major highlight was the afternoon we spent out in the tea plantations, shooting the landscape and filming some of the women outside their homes with their families. It became clear to me that having a camera provides access to spaces that are otherwise out of bounds and private. It was such a privilege to be so warmly welcomed into places I had no real right to be. This was the real Sri Lanka.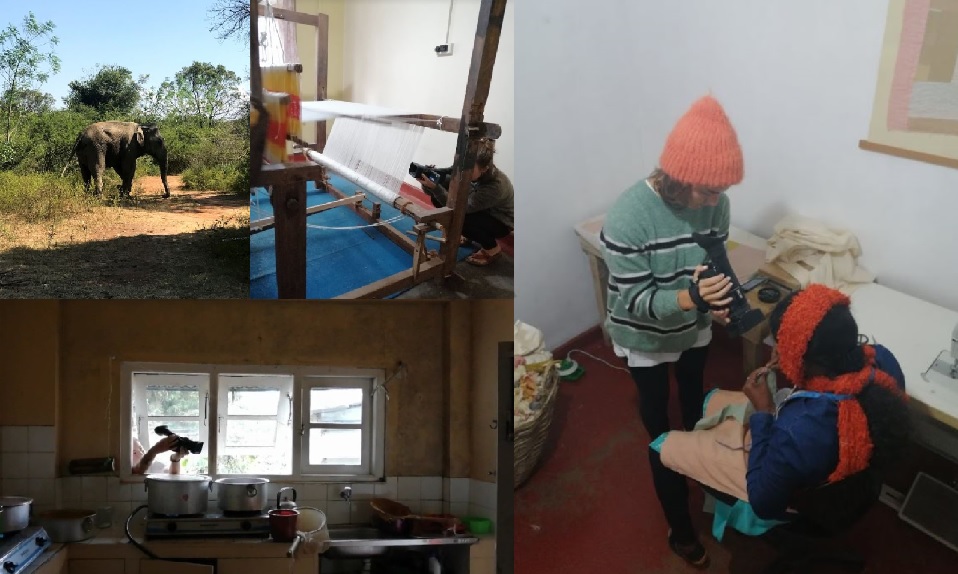 Bouncing back to the workshop in the back of a tuktuk, I could appreciate the harsh reality of living and working in the tea estates. Working for AMMA provides these women with a lifeline, and each employee earns more than her husband, enabling them to provide for their families.
My experience at AMMA taught me a lot, and not just about filmmaking. The reality of a project like this is that some of my footage is unusable, but there are also plenty of gems to help tell the story of AMMA and everyone involved with such a lifechanging project.
The kickstarter, #DyeingToLive, launches in April 2020 and can be found here: https://www.ammasrilanka.com/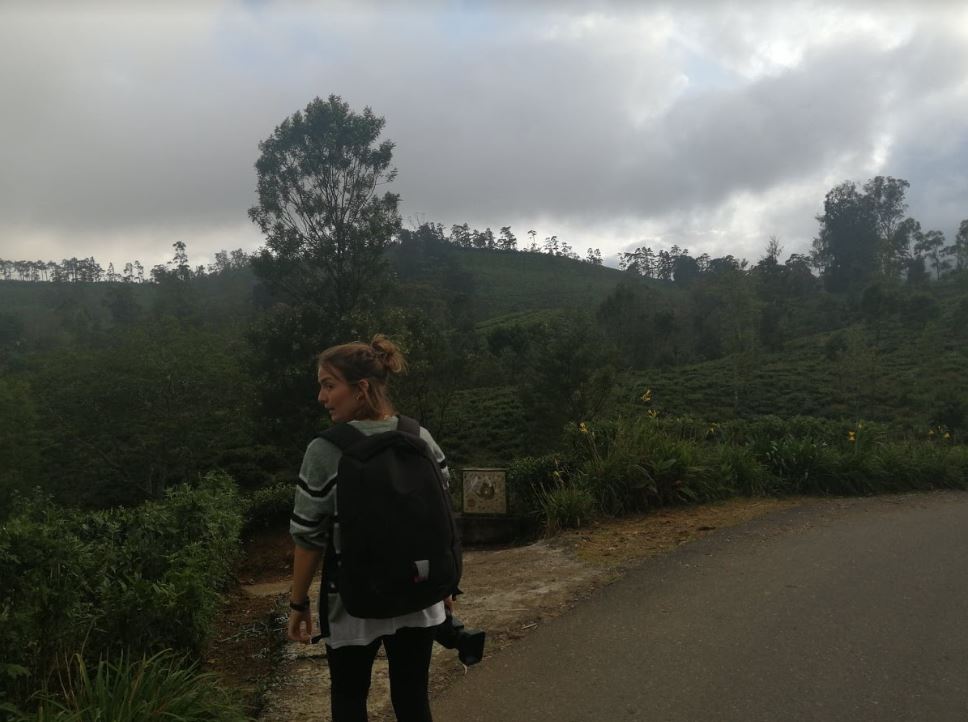 EDITOR'S NOTE: Ebbi modestly wanted to call her piece "All the Gear and No Idea", but at Mumbler HQ we felt it didn't reflect her initiative, spirit of adventure or expertise. Great stuff Ebbi !