Our Admissions Tutor Iwan Williams explains what we do, and how we do it…
If you're enjoying browsing our site, maybe you might want to consider coming to study with us at our Media and Communications department. Maybe you've already applied, and are just waiting to join us in September. Please remember our Virtual Open Day. Of course, we need to do things a little differently than usual, but we are looking forward to connecting with many of you in June. You can find out all about the University and department from the comfort of your own home.
In the meantime, we'd like to take this opportunity to tell you something about the department and the degree courses. may be something of interest for you here. If you can't find the answer you're looking for, drop an email to Iwan.Williams@swansea.ac.uk and I'll get back to you. Don't forget you can follow us on Facebook The Swansea Mumbler and on Twitter @SwanseaMumbler.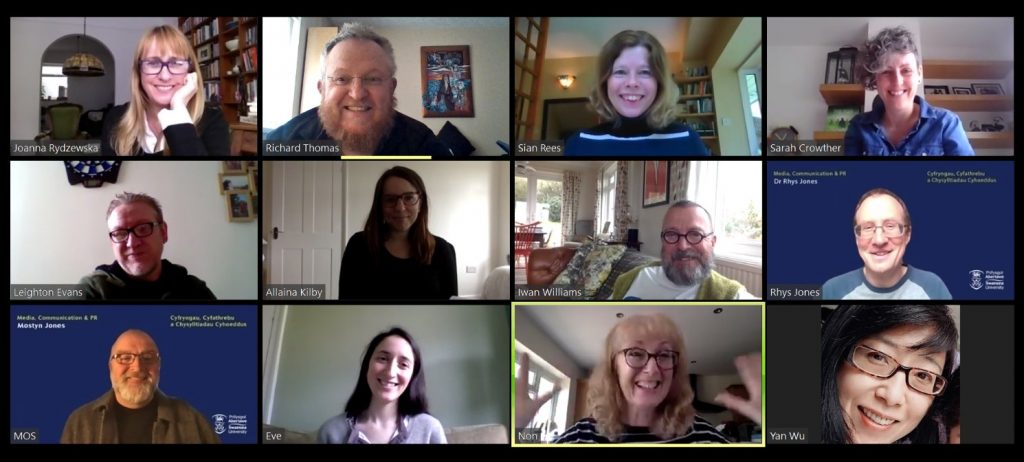 Our Media and Communications Department
We're a compact department, and about 70 first year undergraduates join us in every year. We like to think that we punch above our weight though! Some of the research lecturers who'll be teaching you are internationally renowned for their research work in digital media, global journalism and world cinema, and many of the academic staff have decades of experience in industries including public relations, TV and radio production and corporate communications.
Our teaching philosophy
Our size means that unlike as is the case in many huge departments, we as staff tend to get to know you quite quickly. This means that by the end of the first semester, we'll be on first name terms and we'll know when you might need a helping hand, or whether an encouraging push might better galvanise you. You'll also be allocated an Academic Mentor, who'll be your go-to-academic for the duration of your time with us for any questions about your academic life at the university.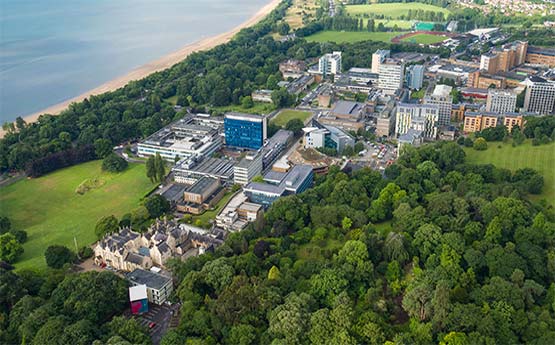 We also set great store by ensuring you'll be in the best possible position to step into a career in the media when you graduate. That's why we tend not to have too many exams as a way of assessing whether or not you're reaching your academic potential. Instead, we offer assessments and practical coursework that are more reflective of the real-life tasks that you might be undertaking in your chosen career. It's a strategy that works well for us, and you can read all about how we are consistently rated one of the country's best universities for employability here… https://www-2018.swansea.ac.uk/press-office/news-archive/2018/swanseauniversityinuktop10forgraduateprospects.php
Just as importantly, we'll be encouraging you to undertake as much relevant work experience as you possibly can while you're with us. We know that the more work experience you do, the heavier the 'thwack!' of your CV will be when it lands on a prospective desk. (Ok, inbox, but you know what we mean…)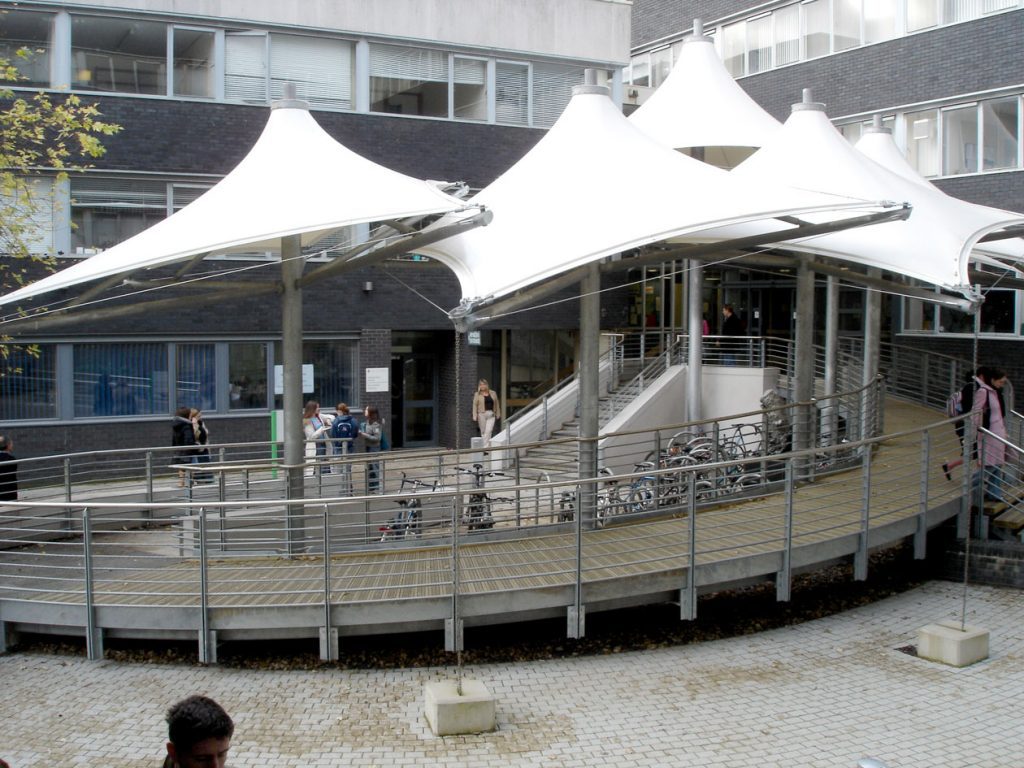 So what is an academic study of the media?
Mass media in all its forms tells us the stories about the world around us, and where and how we fit into it all. A critical analysis of the media helps us understand who is shaping these stories, how they are produced and disseminated, what is being said and what effect it is having… We know – we think it's interesting too! But this isn't the place for a lecture. As you can see from our infographic below, to help you navigate your way through the subject, we've split our modules into various pathways. You could choose to follow any one of these pathways as you progress through your studies, or you could pick a range of modules across all the pathways if you want a more generalised approach.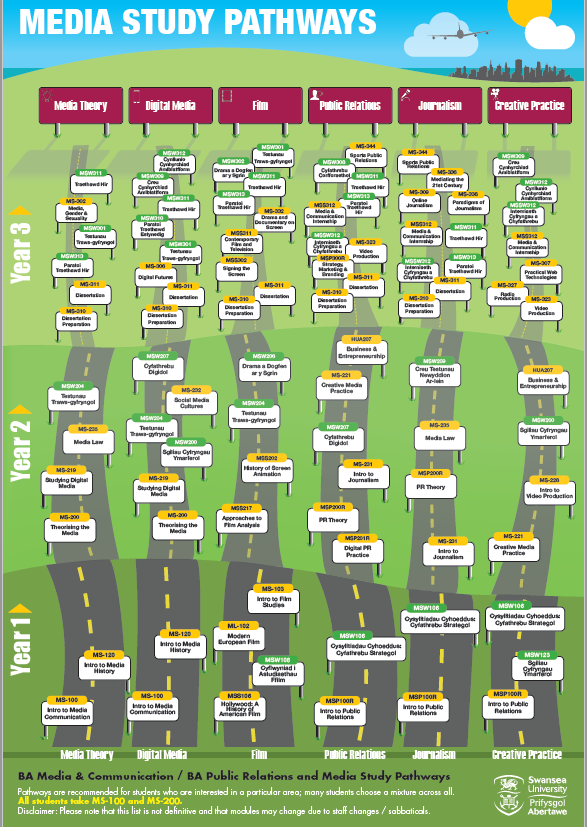 Modiwlau cyfrwng-Cymraeg
Here, we explain that you can also study Media through the medium of Welsh…
Gallwch hefyd atsudio nifer o fodiwlau trwy gyfrwng y Gymraeg. Os edrychwch ar yr inffograffeg uchod, fe welwch bod nifer o fodiwlau cyfrwng Cymraeg ar gael ar draws y dair mlynedd, felly os ydych yn siarad Cymraeg, byddwn yn eich annog i'w dewis nhw. Pam? Wel, rydym yn gwybod o brofiad bod yna gryn alw am gyfathrebwyr ac ymarferwyr dwyieithog, a byddai astudio rhai modiwlau drwy'r Gymraeg yn rhoi'r hyder i chi i fwrw ati i chwilio am swydd ddwyieithog. Yn ogystal, mae'r niferoedd yn y darlithoedd Cymraeg fel arfer lawer yn llai, felly byddwch yn cael profiad llawer mwy personol a un-i-un gyda'ch darlithwyr. Felly os hoffech fwy o wybodaeth, croeso i chi gysylltu – byddaf yn hapus i drafod hyn mewn mwy o fanylder gyda chi! Anfonwch ebost at Iwan.Williams@abertawe.ac.uk
In the meantime, do you want a more detailed flavour of some of the things you'd be studying? If you're keen to get started, scroll down and have a look at some of the material we are tempting you with. We'll be adding to it over the next few weeks, so check back regularly.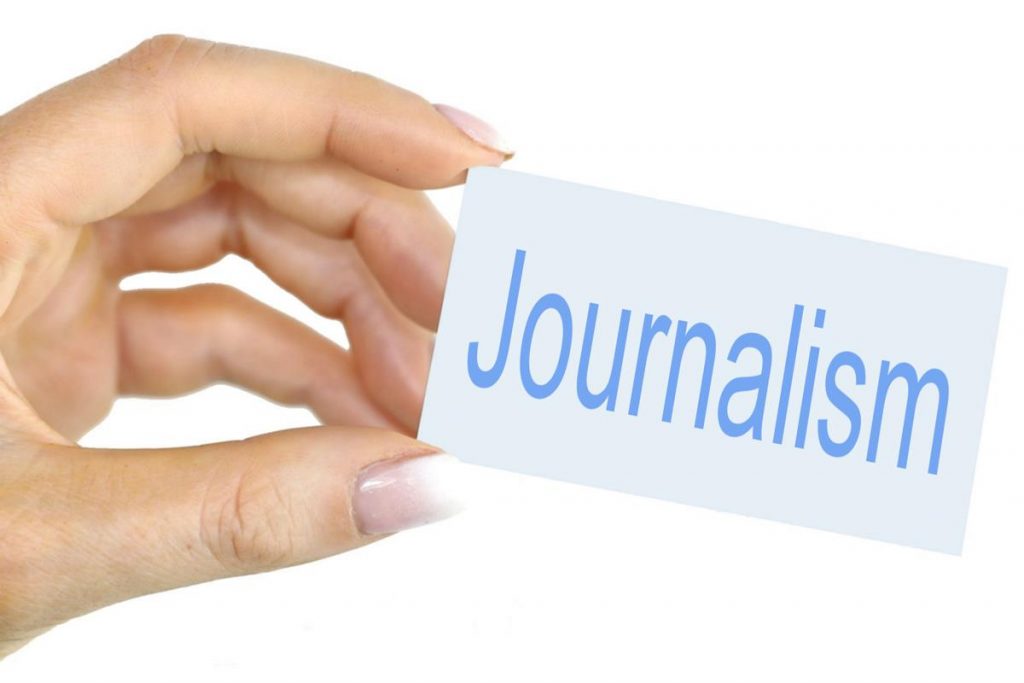 If journalism is your thing…
…then you are in luck, as our new BA Journalism, Media and Communications degree launches this coming September. Lecturer Dr Allaina Kilby explains that journalism is the activity of gathering, assessing, creating and presenting news and information.  It has many different genres; from politics to sport, lifestyle, business and celebrity. 
It also comes in many types ranging from news and features to all types of long and short form writing styles. Journalism can be found in newspapers, on the radio and on many online platforms such as news websites and social media platforms like Facebook and Snapchat.
It is the process of reporting events, and these events are what we call 'news'. But not all events becomes 'news', of course. News stories are published and broadcast depending on their relevance, interest and importance to the audience. News must also fit into the routines of news production and is often published based on the working experiences of journalists and editors.
Another important factor helping journalists decide what constitutes a good news story are something we call 'news values'. These are the characteristics of a particular event that journalists and editors look for as indicators of what will most likely be of interest to news consumers.
In the diagram below, you will find a list of the news values created by some scholars called Galtung and Ruge. Take a look at the definitions for each news value…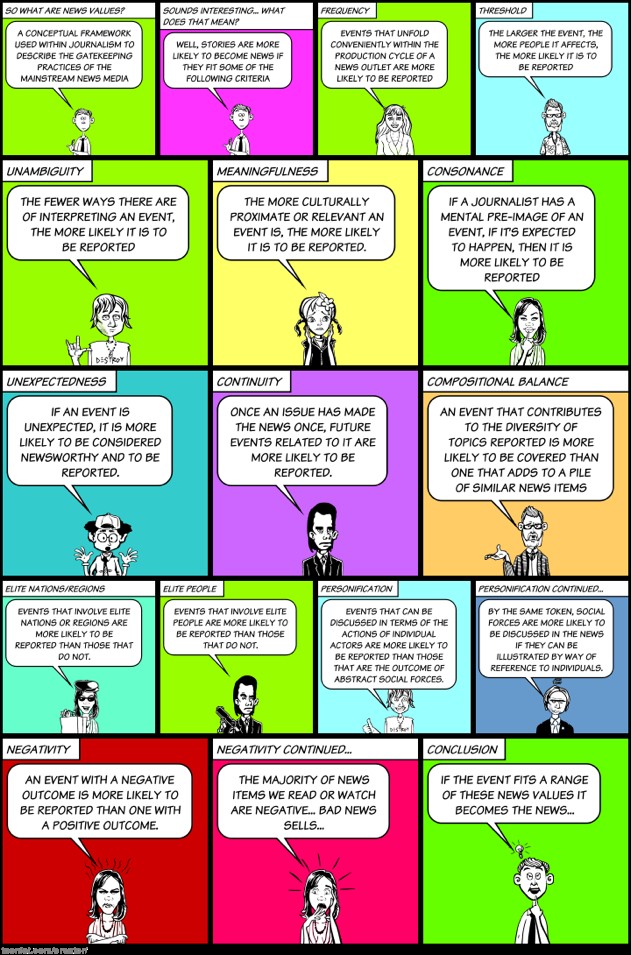 Once you have done that, click on these news stories and see if you can spot the news values within each of the stories…
https://www.theguardian.com/lifeandstyle/2008/may/11/recipes.foodanddrink
https://www.express.co.uk/news/politics/1186546/Brexit-news-lady-hale-boris-johnson-baroness-hale-brexit-supreme-court
https://www.thesun.co.uk/news/10098127/coleen-rooney-accuses-rebekah-vardy-leaking-stories-wag/
https://www.theguardian.com/lifeandstyle/2008/may/11/recipes.foodanddrink

Are you more of a film buff?
To get you into the swing of how we might look more deeply into film, Senior Lecturer Dr Joanna Rydzewska suggests that you might start reading, watching and listening to some or all of the following:
Sight and Sound
The Guardian film reviews – Mark Kermode, Catherine Shoard, Peter Bradshaw, Robbie Collin, Xan Brooks, Tim Robey
Film reviews in The Times, The Telegraph or any other national newspaper of your choice
BBC Radio 5 Live Mark Kermode and Simon Mayo Film Review Programme Podcast
Radio 4 Film Programme
Filmspotting podcast
Mark Kermode's Secrets of Cinema
BBC The Film Review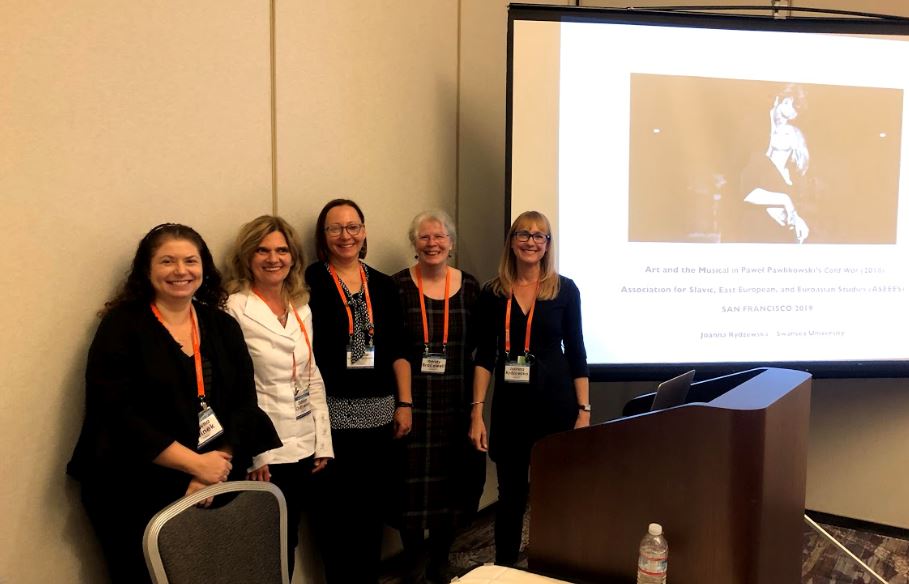 Here are some more Film Feature Articles/ Opinion Piece Examples
Please look elsewhere on the Mumbler to see some of the brilliant video essays produced by our students.
What if you are interested in practice ?
Senior Lecturer Non Vaughan Williams explains that we offer elements of practice within many of our modules. For example, in the first-year Welsh-medium film module, one of the assessments requires you to record a scripted audio film review in our professional radio studio. Also, the first-year PR module – Public Relations: Strategic Communications – students develop a three-month communications strategy for an organisation, and part of that strategy is the filming of a two-minute promotional video. Other modules such as MSW123 Sgiliau Cyfryngau Ymarferol, MS-221 Creative Media Practice and MS-323 Video Production are practice-based but include media theory so students learn to apply it in practice. The aim of including practical aspects within the degree is to ensure that when you graduate, you are a multi-skilled practitioner, familiar with the principles of good practice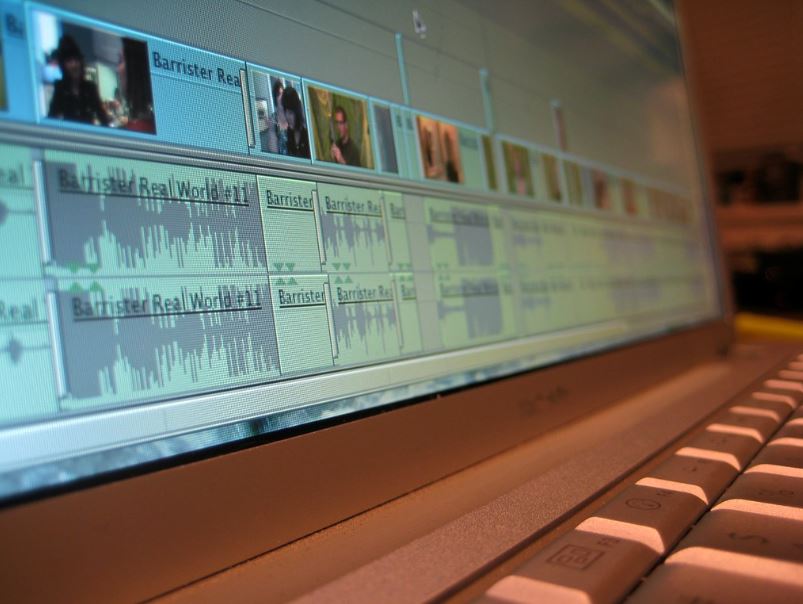 How can you prepare for studying media practice?
When we welcome first year students, we find that some of you have already had some experience of filming or recording, perhaps in an informal context on your smartphones. Others may have studied Media at school. However, an academic study of media is different, so our first-year modules give every student the chance to look at media practice from a new perspective.
So how can you prepare for practice? The first step is to get your phone out of your pocket and start capturing and editing photographs, as well as filming and editing images and sound. This will help you realise the power you have to manipulate content. Also, widen your horizons in terms of the content you watch online or on TV and in the cinema. We all enjoy watching or browsing content that is aimed specifically at us, but step outside your comfort zone and explore material not aimed at your own demographic. As practitioners we rarely end up working on programmes or content that appeals to us personally! Engaging with a range of content introduces us to a variety of techniques and styles, but also presents us with innovative and interesting subjects.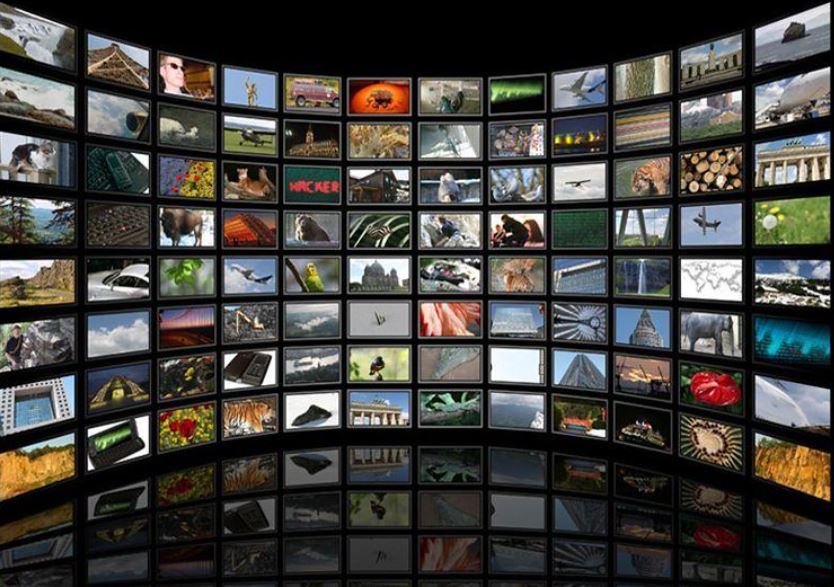 Elsewhere on The Mumbler, you will find stories that reflect some of the practice that students engage with and how as a department we liaise with industry, ensuring that the skills we foster amongst students reflect the needs of employers in the creative and PR industries.
We hope all that has given you something of a taste of what the future might hold… don't forget to email me on Iwan.Williams@swansea.ac.uk with any questions you might have…Cheerio for now !