Our own Dr Rhys Jones pays tribute to Welsh rugby legend, who would have turned 70 last week…
At best, I'm agnostic when it comes to rugby. Yes, I know that doesn't fit with me being raised in the Gwendraeth Valley, the secret location of Wales' national fly-half factory as immortalised by Max Boyce. To the despair of my late father (a life-long Llanelli supporter, a lifetime debenture holder at the old Cardiff Arms Park) I showed neither the inclination, nor particularly the aptitude, to excel at the sport. At school, my father was briefly in the same First XV as Carwyn James, famed Scarlets and British Lions coach. In his teens and twenties, my dad played for Cefneithin RFC, a fearsome and respected local team. It's fair to say that his rugby-playing genes passed me by. Suffice it to say you're lucky if I can even catch a ball, ovoid or spherical, and asking me to run with it is really pushing your chances.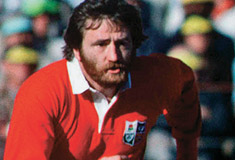 But even rugby-ambivalent me can't escape paying tribute to the late Ray Gravell, the subject of more than one retrospective this week on the occasion of what would have been his 70th birthday. He was more than merely one of the best centres Wales is ever likely to see. He was more than a double Grand Slam winner, or legendary member of the Llanelli side that beat the All Blacks in 1972 (a whole year before my birth, but still something that resonated through my childhood). He was a gentleman in the literal sense of the word, and as fine a broadcaster and communicator as he was a rugby player.
Most people who met Grav have a story to tell, so here's mine: in Year 12, long-suffering school friend Dafydd and myself had taken it on ourselves to create a radio programme for a competition in the Urdd Eisteddfod. As part of that (and I'll admit, the main reason we wanted to do it) I managed to wangle us a visit to the BBC studios on Alexandra Road in Swansea. It was a Wednesday in a 1991 half-term. We were there to interview Sulwyn Thomas, one of Radio Cymru's big names at the time – a Welsh-language equivalent to today's Jeremy Vine. Over weekday lunchtimes, Sulwyn hosted a phone-in show and fielded some highly opinionated regular callers. Grav was in the Radio Cymru office, preparing for his next request show, having finished that week's live broadcast a few hours previously.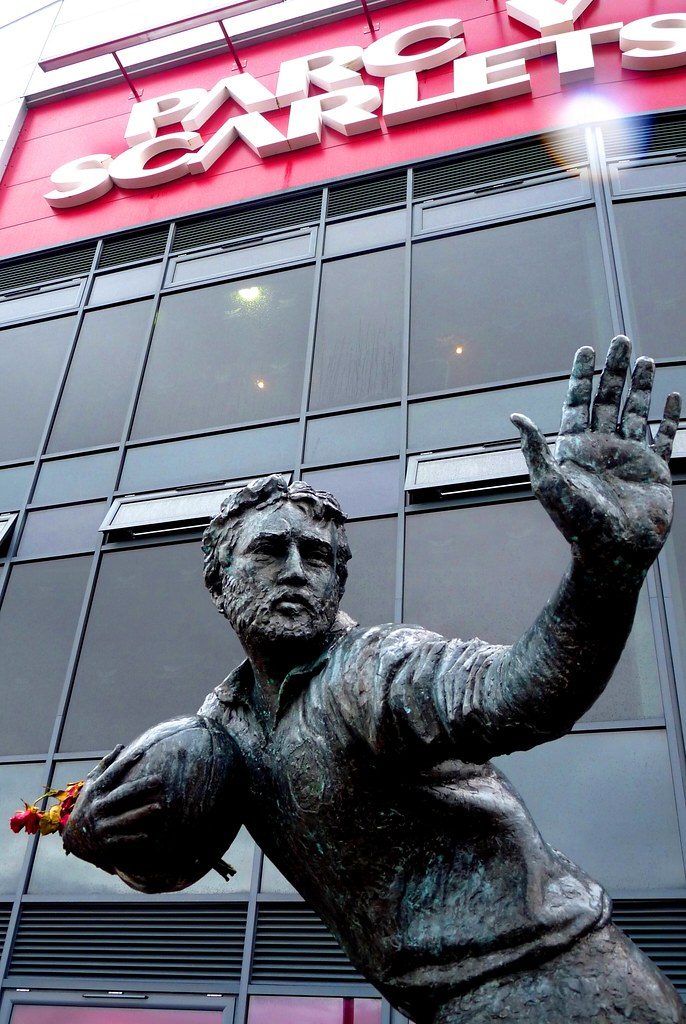 It was coming up to the midday news, and Sulwyn had to end his spiel at precisely 11:59 and 54 seconds in order to leave a clear gap between him finishing and the time signal pips starting. His task was not to crash the pips. Crashing the pips, in radio, is regarded as something of a mortal sin. You should at all costs avoid it on live broadcasts but it's sometimes inevitable (listen to the end of most Today programmes if you want proof). And sure enough, at 11:59 and 55 seconds, Sulwyn carried on talking half a second too long, and crashed the pips.
12:00 and 3 seconds it was, the news was coming from Cardiff, and the imposing presence of Grav had rushed into the control room. Sulwyn's producer rolled his eyes. Dafydd hurriedly pointed the microphone in the right direction, and caught Grav crescendoing:
"He crashed the pips! Sulwyn crashed the pips! GRAV NEVER CRASHES THE PIPS – GRAV SHATTERS THE PIPS TO SMITHEREENS! HE SAYS – 'LOOK HERE PIPS, I'LL GIVE YOU PIPS! I'LL PIP YOU TO THE LEFT, I'LL PIP YOU TO THE RIGHT, AND IT'LL BE PIP PIP HOORAY TO THE LOT OF YOU!'"
And then, he switched out of broadcast mode, had a genial chat with us both about his schooldays, wished us all the best for the Urdd competition, and was gone to madly career about Sulwyn's studio for the rest of the 3-minute bulletin.
And that's how I'll remember Grav, because in that moment, that's what he was to me – receptive to people's needs, a clown when called for, serious when not. I could go on and say how he lent his name to an accent, or how my mum still swears blind that we're distantly related – our family were Grevilles from the same area as Grav, so she may well have a point. The rest of Wales may remember him differently, but I'll remember him as the guy whose stream of time-signal-related consciousness helped us win that competition thirty years ago (OK, let's be honest – there was only one entry, but at least we reached the required standard). The adjudicator called Grav's contribution the definite highlight.
Without descending into soggy untheological cliché, here's hoping that Grav is now somewhere where no-one ever crashes any pips. If they do, though, I'm sure he'll be on hand to provide the entertainment.