Great news reached us at Mumbler HQ this week – our former MA student Olesya Romashko has been recognized for her contribution to journalism in her home country of Uzbekistan. The award she was presented with was signed by the country's President.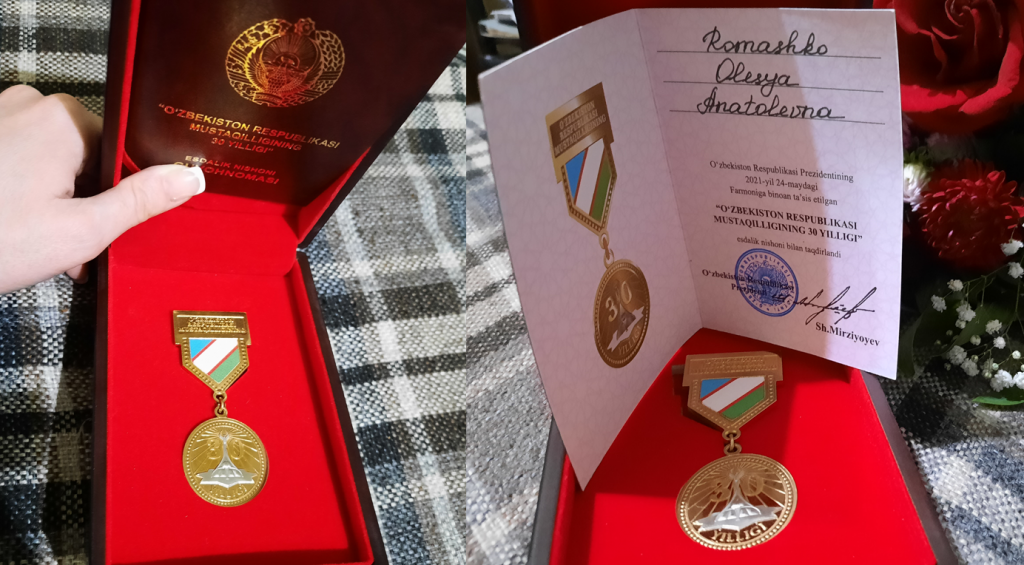 Olesya has told us that she shares this great achievement with all those who influenced her development as a journalist and made a special mention of our department as pivotal within that. Olesya singled out Dr Sian Ress, Dr Yan Wu and Dr Rhys Jones in particular for all their support and the inspiration they provided her.
Well done indeed Oleysa – congratulations!