Final year Undergraduate student Emily Mulford watched the first of the Summit panels on Day 2, all about the Sky Scholars and their important work…
On Day 2 of the Hilary Clinton Global Challenges summit, the five Sky scholars relayed their experiences studying at Swansea University. The Sky scholarships are a one-year MA programme designed to blend academic excellence alongside a creative, action-orientated approach to collaboration and partnership working.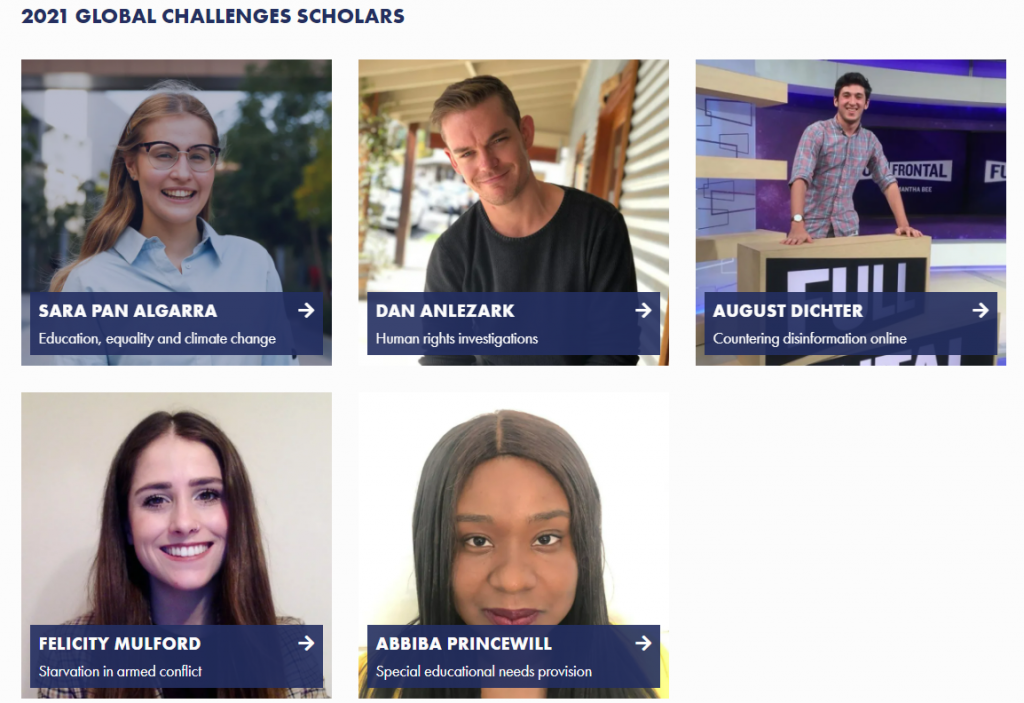 The scholars are studying a range of important topics; August Dichter, for example, is investigating disinformation campaigns within the media, while Sara Pan Algarra considers the gendered impacts of climate displacement on girls' access to education.
Alongside their studies the scholars have taken on relevant extra-curricular work, including attendance at COP26 and internships at the United Nations. Felicity Mulford, studying conflict and mass atrocity impacts on human rights, has worked alongside journalists to document the ongoing conflict in Tigray and alongside Sara, represented Sky at COP26.
In October, Former Secretary of State Hillary Rodham Clinton met with the scholars to discuss the issues they have been engaging with, and how their experiences will help bring solutions to a range of global problems.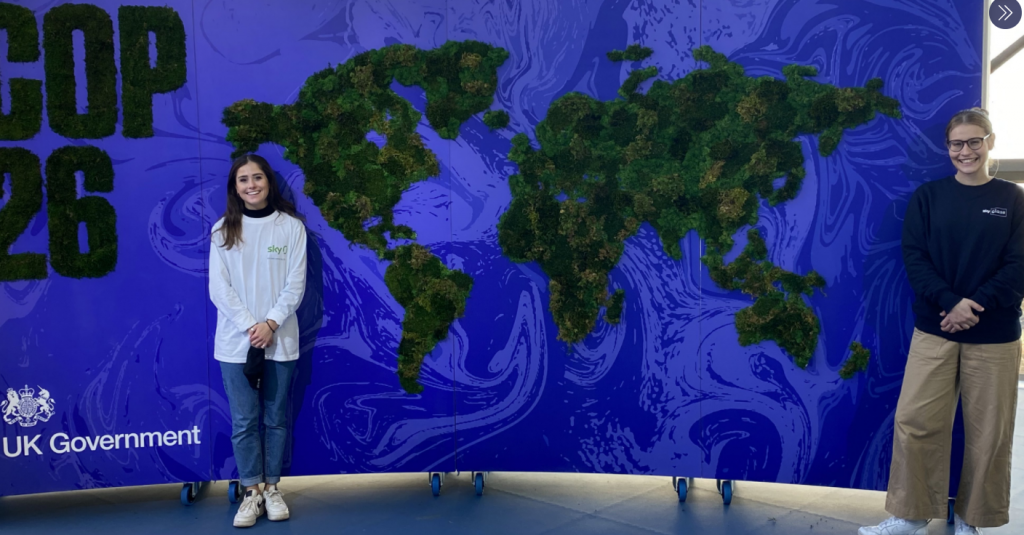 When asked about the necessary attributes for studying as a Swansea Sky Scholar, Felicity identified three key elements: the energy needed to take advantage of the opportunities available, the passion to take on and find solutions to global problems, and the ability to remain compassionate about the topics being studied and those studying alongside you.
Despite the responsibilities that each scholar has taken on, Sara Pan Algarra stresses the importance of taking a break from work to unwind and focus on mental health.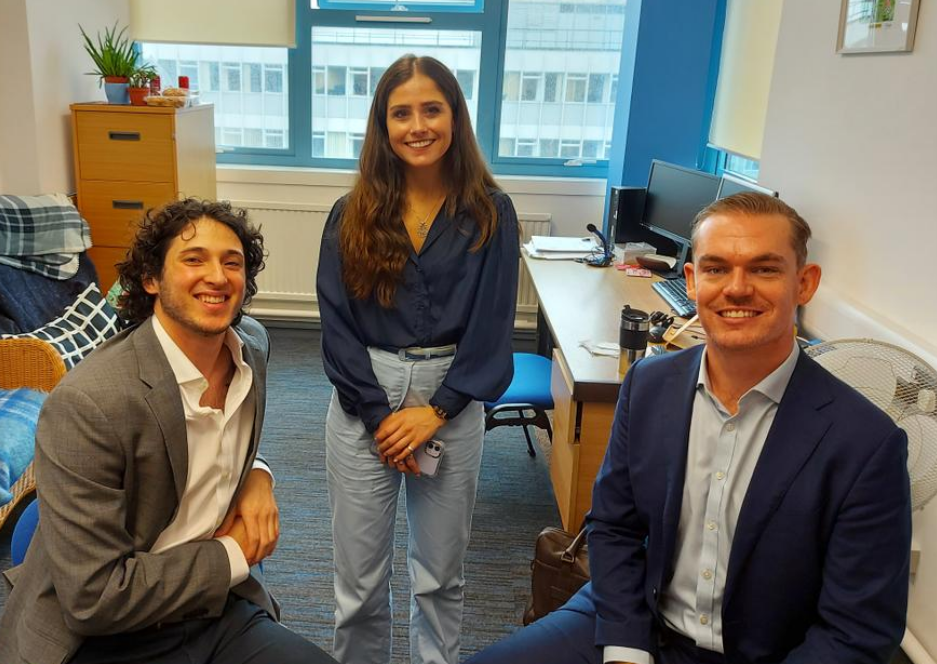 Despite the intensity of the students' academic studies, she noted that the University still places an emphasis on physical and mental well-being. "Work hard for your dreams" she said, but "look after your mental health and take some time to go surfing!"
The panel really emphasised the power of comradeship, of togetherness and how when academic work intersects with activism, how anything is possible.