International MA students Macy Quinn-Sears and Steven Imhontu watched Swansea Pro Vice Chancellor Professor Elwen Evans chair a panel with Former Secretary of State Clinton, Sky's Group Chief Executive Dana Strong and Swansea Global Challenges scholar Angharad Devereux about partnership development for the next generation…
The central theme of the 3rd panel on the first day of the summit was the collaboration between Swansea University, Sky and Former Secretary of State Clinton. Explaining how Sky Communications is tackling global challenges, Dana noted that Sky has three core values that are central to its work.

"Believing in the power of youth and education" she explained, creates "a virtual cycle of innovativeness, development and diversity". She also acknowledged the importance of collaboration, and that partnering with Swansea University and former Secretary Clinton will not only help Sky's development and growth but will also provide quality leadership and mentoring for emerging leaders and global challenge scholars.
Dana went on to emphasize the uniqueness of the Global Challenge Programme, and that Swansea University in particular provides the academic rigour that brings quality leadership to life. She also believes that the programme focuses on educational change rather than just climate change and also expressed the hope that emerging global scholars will be agents of change for the world and their local communities.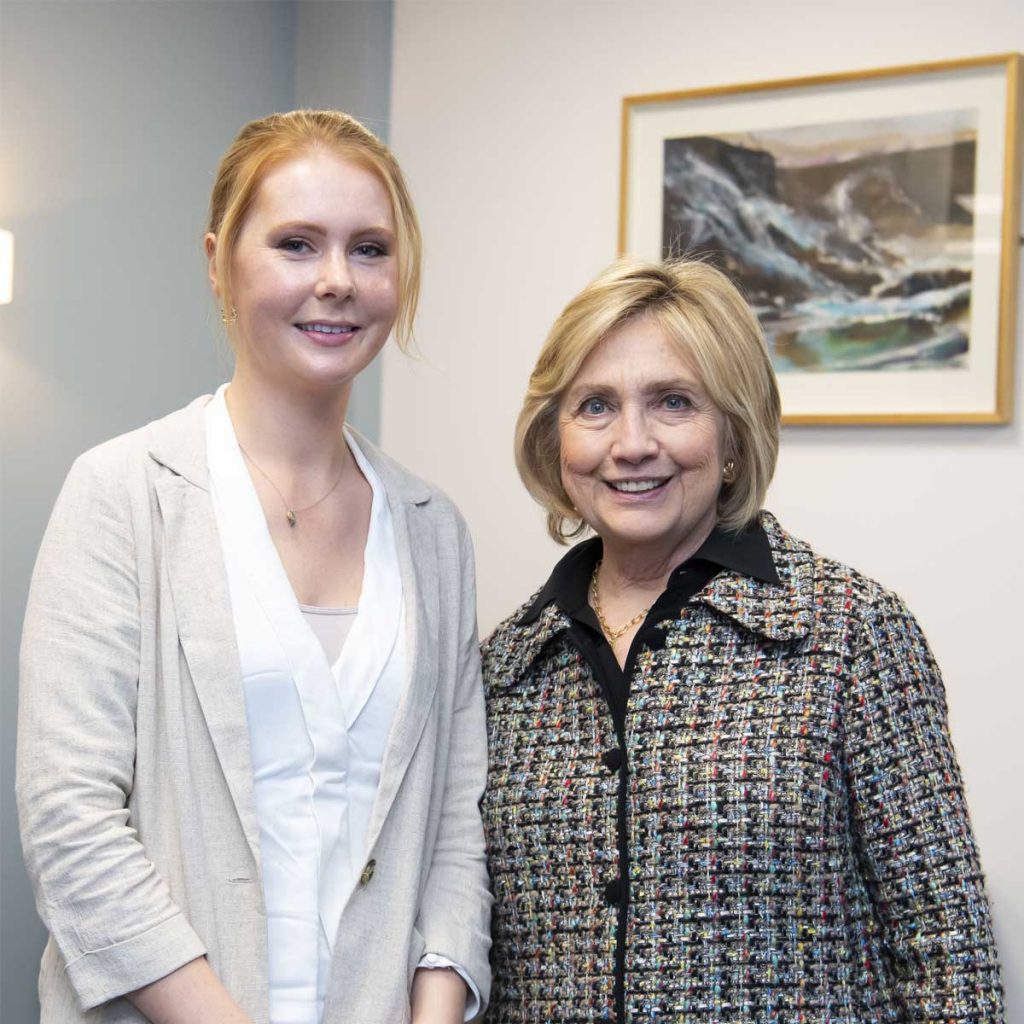 The Global Challenges MA prgramme at Swansea is committed to maximising the talents of its scholars, and turning out graduates who are able to follow their own interests and passions through to actionable outcomes and tangible impacts. Angharad Devereux, a 2020 Global Challenges Scholar, spoke about her own experiences as a Scholar studying the globalisation of violent extremism online, and most specifically, her passion for developing and promoting policies that protect children online. 
The practical focus of the Global Challenges MA, combined with its focus on bringing together constructive conversations from all over the world, has created an innovative platform. Dana noted its fundamental pillars are based on "driving change, rather than studying it". The collaboration, she added, has helped Sky to use their corporate voice in different ways to advocate for positive policy change.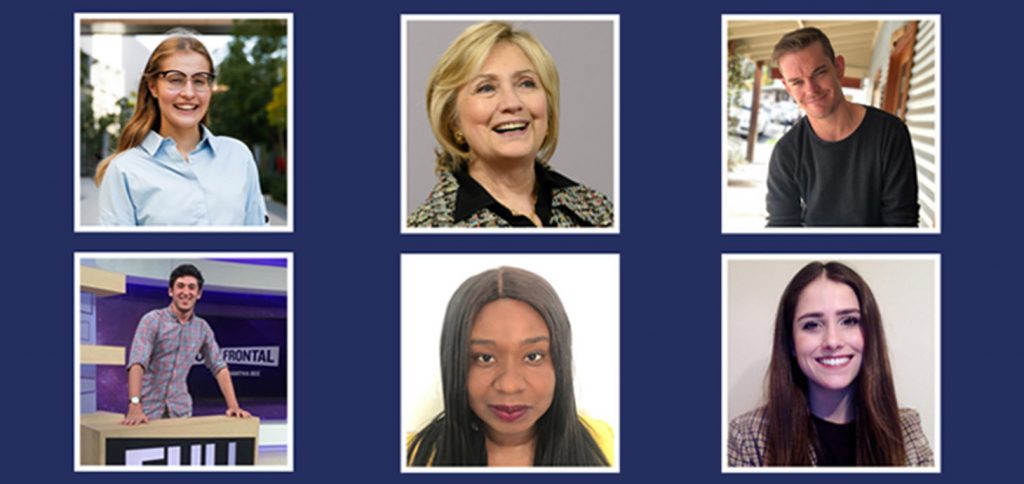 The panellists were passionate about the unique space Swansea University has carved in the field of policy development and advocacy. "Swansea wants to push the envelope as to how universities deal with global challenges," said Former Secretary of State Clinton, adding that she hoped that the programme will spawn further initiatives at universities around the world.  
Finally, Former Secretary Clinton expressed her belief that the programme will provide global scholars with the necessary experience and expertise to combat global challenges in the coming years. While encouraging world leaders to develop legislation that will benefit future generations, she thanked the Welsh government for what they have done to drive a deeper consideration of the impact of this legislation on future generations. Finally, said Former Secretary Clinton "no country or company can tackle global challenges alone, so partnerships can only be as strong as the partners make them."
It's very clear that Swansea University, Sky and Secretary Clinton are a great example of how working together can bring so much for the benefit of so many.