Our PR pathway lead Iwan Williams explains how two international MA students from the Media and Communications department have each won a £2,000 internship to work with the Ospreys, one of Wales' foremost rugby powerhouses...
If there is increased international interest in Welsh rugby in Delhi and Idaho over the upcoming season, the reason could well be because of Saurabh Nagpal and Michael Coiner's success in winning two highly coveted scholarships to be placed as interns with the marketing team of the Ospreys at the Liberty Stadium in Swansea.
Following a competitive application process among students studying on the MA Sports Communication and Journalism programme and the MA Communication, Media Practice and PR programme, Saurabh and Michael were selected, and will begin working weekly with the Ospreys' communications team this Monday.
Worth £2,000 each, the scholarships provide students with the opportunity to gain work experience with one of the UK's leading sports club brands, Ospreys Rugby. Saurabh, who is originally from Delhi, India, and Michael, who hails from Ketchum, Idaho in the US, will soon be commuting regularly to the club's headquarters at the Liberty Stadium and to the Osprey's training facility in Llandarcy, Swansea.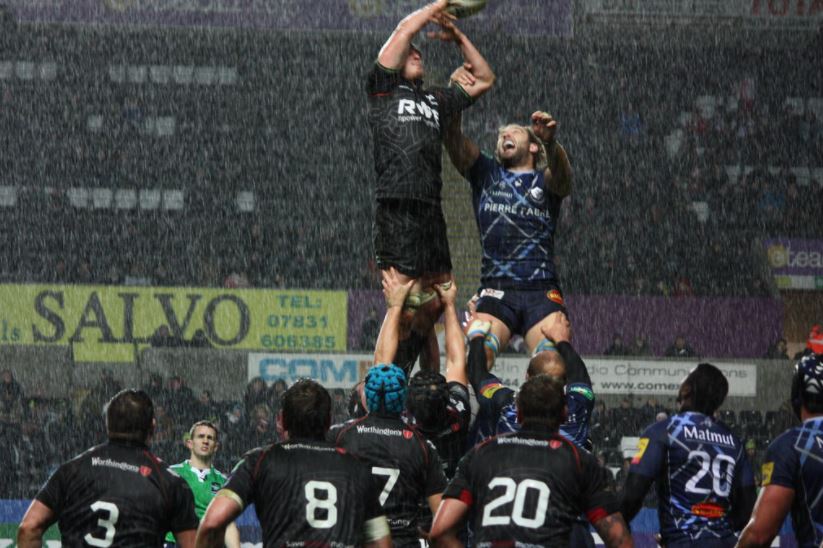 During the eight-month internship, the pair will work closely with the club's marketing team to develop and promote content for its social media channels, for its TV channel Ospreys TV, as well as developing multimedia promotional content featuring the Ospreys' established and emerging star players.
Paul Whapham, the Corporate Brand Director for Ospreys Rugby said that he hoped that having Michael and Saurabh on board would help give the club a different perspective on its communications activities. "As well as ensuring our traditional fanbase receives interesting and fresh content about the club and the players, we're committed to growing our following of new young fans.
"These are young people who might be active across platforms such as TikTok, but who might not be that familiar with the Ospreys or even rugby as a sport, so the plan is for Michael and Saurabh to develop social media content that will appeal to them. It's going to be a challenge, but these two are more than up for the task!"
Saurabh, a former professional cricketer and self-confessed sport enthusiast said that he was looking forward to the challenge. "When I first heard about the scholarship, I was somewhat apprehensive about applying. But the things that I've learned over the course of my programme helped me gain a thorough understanding of the sports mediascape, which really strengthened my application. I'm truly excited to be working work with the Ospreys – it will be great learning experience!"
Michael, who has a background in competitive swimming and sports marketing said that she hoped her experience would help her in her role. ""I am thrilled to work with the Ospreys and can't wait to fully immerse myself in the world of rugby. Not only will I gain valuable professional experience working for a top tier sports organization but will also get an inside look into the vibrant sports culture that exists within Wales."