What do Media Department staff do when they aren't teaching students? They do research, write academic articles or books, and present their work at various academic conferences. In November 2019, our own Dr Joanna Rydzewska attended the 51st Annual Convention of the Association for Slavic, East European and Euroasian Studies (ASEES) in San Francisco.
The Convention is one of the largest and most important forums for the exchange of ideas on Eastern Europe, and hosts 1500 delegates from across the world. Film specialist Joanna participated in a number of events at the convention, including a round table on an Oscar-winning Pawel Pawlikowski. The British-Polish director is the subject of Joanna forthcoming book for Columbia University Press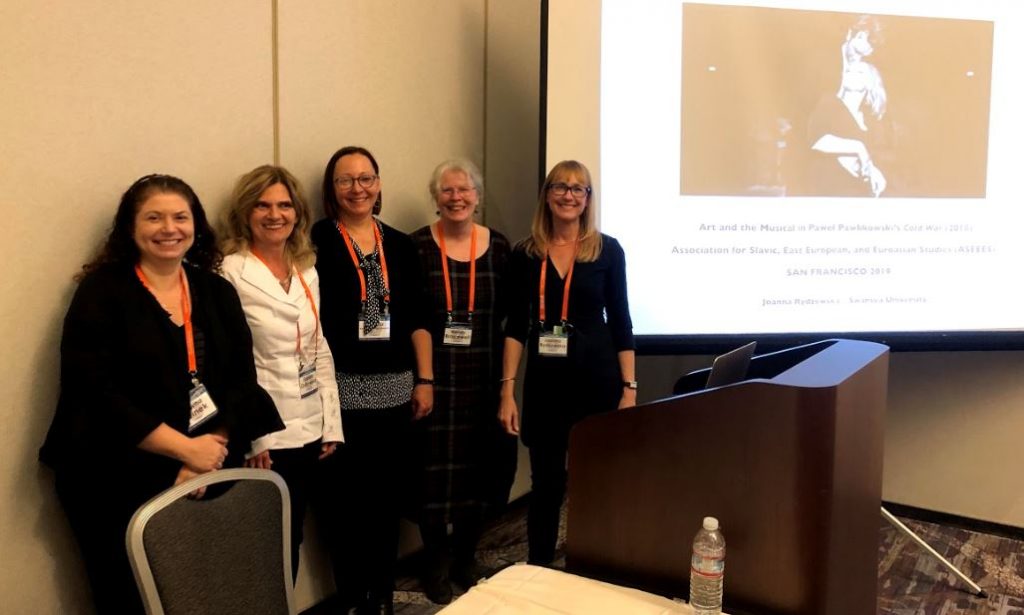 Joanna also chaired a session on 'Religion, Politics, Society, Cinema' where various academics presented papers on a Polish film about the failings of the Catholic Church Clergy/Kler (Smarzowski 2018). Through films such as this, cinema serves as an important adjunct of investigative journalism into the systemic flaws of large institutions.
Finally, Joanna met with the legendary leader of the Polish Solidarity movement and future first President of free Poland, Lech Walesa. In the 1980s, Walesa was responsible for challenging the oppressive regime in Poland, and this pressure eventually led to the collapse of Communism and the opening up of borders across the former Soviet Bloc. Joanna personally thanked the President, since had it not been for him, she would not be able to attend the ASEES convention!