In 2020, the Media and Communications Department at Swansea was rated 1st across the UK for graduate prospects. We take employability very seriously, and this is just the type of opportunity that out graduates might be interested in…
Did you graduate from Swansea University in 2019 or 2020? If so, it's worth signing up for the Graduate Support Scheme so that you may benefit from initiatives such as the iBroadcast Internship and learn how to…
sell yourself to employers and audiences
improve your tech competency
implement the best tools for collaborative online working
interview and to present?
Graduates on the traineeship will work with Swansea based tech-ed company Aspire2Be, and renowned BBC Broadcaster Sean Holley, to produce YouTube videos on Emotional Resilience throughout the pandemic.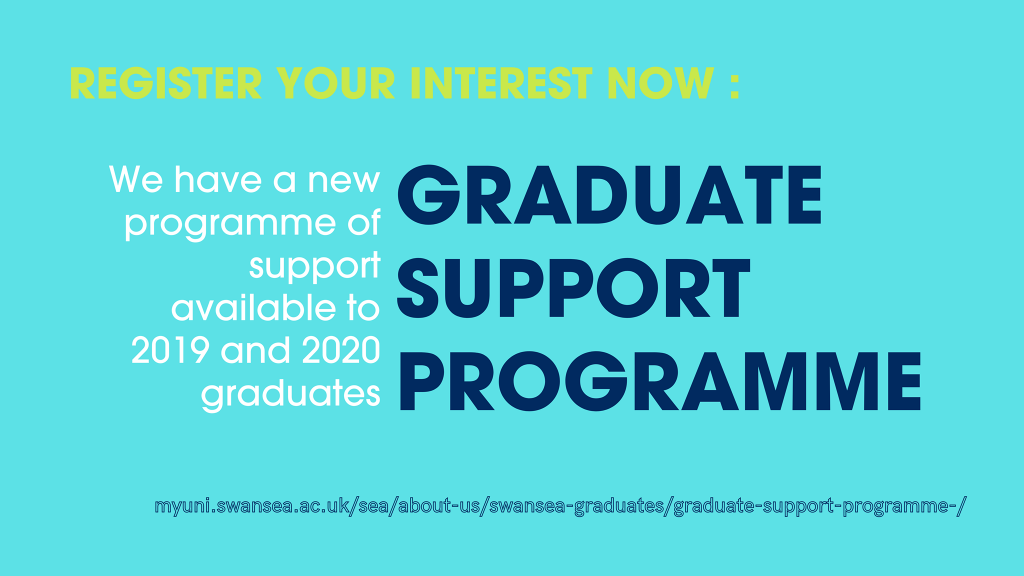 To apply, please send a CV, Covering Letter, and a thirty-second video (from your mobile phone is fine) telling us why you want the traineeship and why we should pick you, to r.j.yarr@swansea.ac.uk
Files can be sent via WeTransfer, YouTube links etc. You may contact the Graduate Support Programme if you require support with CVs and Covering Letters and all applicants will receive feedback on their applications, regardless of outcome.
PLEASE NOTE : The closing date is 1st June 2021.