Our MA student Becky Greenway explains how Twitter parody account '@BantshireUni' has partnered with Swansea University to sell limited edition mugs with the profits going to the student hardship fund...
The mugs, claiming that Swansea's 'Bae' Campus has been 'moist since 2015' went on sale in November, with the proceeds going to Swansea University's student hardship fund. The fund offers support to students who are struggling financially due to unforeseen circumstances.
The university's senior press officer Catrin Newman also runs Swansea's Twitter account, and had the idea for the partnership after noticing a big increase in the number of students applying for the hardship fund since the pandemic began,
"I appreciate that during the pandemic students have been under further strain" says Catrin, adding that "it's just a really worthy cause, and one any naysayers couldn't disagree with". The initiative has raised a total of £978 for the fund so far, and Bantshire hopes "it helps out one or two students if they're struggling'.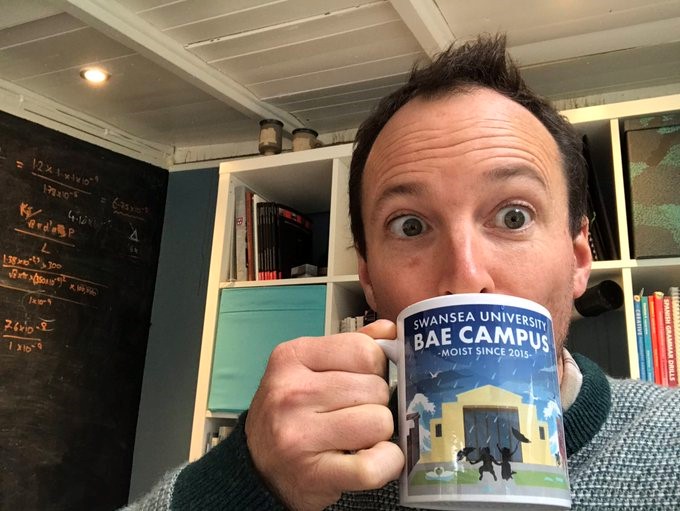 Bantshire University (@BantshireUni) is a parody account with almost 33,000 followers on Twitter. The online relationship with Swansea University started when Bantshire released 'The Moist University Rankings' in April 2020. With HE institutions across the country rated according to average annual rainfall, distance to the coast, area of campus covered in water, and number of swimming facilities, Swansea staff following felt sure they would win. However, after some of the data was calculated incorrectly, Swansea was only ranked 22nd and light hearted uproar ensued.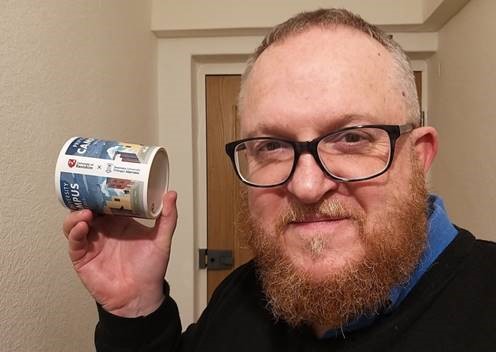 Since then, there have been regular good natured interactions between Bantshire, Swansea, and many staff members, so when the opportunity presented itself for the two to partner up for good cause, they both jumped at the chance. 'Someone described it as the biggest morale boost they've had all year' added Catrin, while Bantshire University believe the mugs have not only done some good but have also raised a smile into the bargain.