The department received some great news this week…
It's another proud day for the team – and indeed the wider university – as both the institution and our department are rated 6th in the UK for student satisfaction within the latest NSS results.
The NSS is a national survey that all students are invited to complete during their final year.
This means that their ratings and comments are based on their experiences across their whole degree and cover a wide range of elements associated with general student experience.
In every single category embracing things like teaching, assessment and feedback, student voice and academic support we improved our scores considerably from the previous year. A leap of 17 places in the national pecking order points to a department that's really on the move.
These results follow closely on the heels of another triumph. In June, the Complete Uni Guide rated us as the top Media Department in the UK in terms of employability.
Head of Department Dr Sian Rees called it "a fantastic achievement" and "testament to the team's hard work and ongoing commitment to excellence in learning and teaching". The achievement is especially impressive she added, given that we compete with over 90 other departments within the media sector.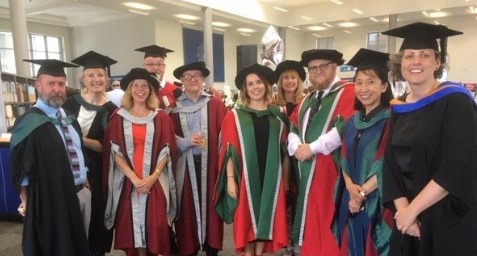 Sian also noted that it was especially heartening to see that our students so clearly appreciated the ways we adapted and adjusted to teaching and mentoring during the COVID pandemic.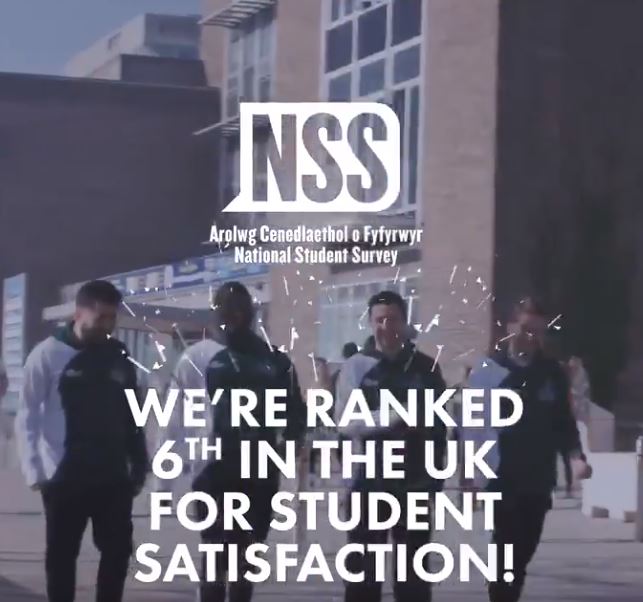 Admissions tutor Iwan Williams points to the strong endorsement for the department's learning community as especially significant.
"It shows that our students really feel part of what's going on" he said and reflects "the welcome that students receive when they arrive, the great interactions they have with the staff, and the really positive atmosphere that everyone contributes to".
All of this is especially good news of course, for those waiting patiently for their A level results so that their places at Swansea can be confirmed.
"We know that prospective students and their families will generally take a long-term view of studying with us" explains Iwan.
"Not only must students be confident of rewarding and exciting job opportunities when they graduate, it's also important that they enjoy their time studying with us. These recent results confirm that not only will students be well set for great careers at the end of their academic journeys, but also that they'll have a cracking time along the way".