A new article by Linda de Veen and Richard Thomas discusses the coverage of some recent mass shootings in the USA…
Many of our Media and Communications undergraduate and postgraduate students conclude their studies with a final project. Some opt for a more practical format such as a journalism portfolio or a Public Relations plan, but many also choose a traditional academic dissertation.
The dissertation consists of a description and discussion about piece of research carried out by the student in conjunction with a member of the academic staff who helps them to shape and direct their efforts. At MA level, dissertations can be between 12,000 and 20,000 words long.
We see excellent theses every year, but it is very unusual that one should be accepted for publication in an academic journal. This is validation, from a community of eminent scholars, that the work is of such a high standard it is deemed to make a tangible contribution to research in the field. We were delighted therefore, that an MA dissertation by our student Linda de Veen has been published in the prestigious journal Media, War and Conflict.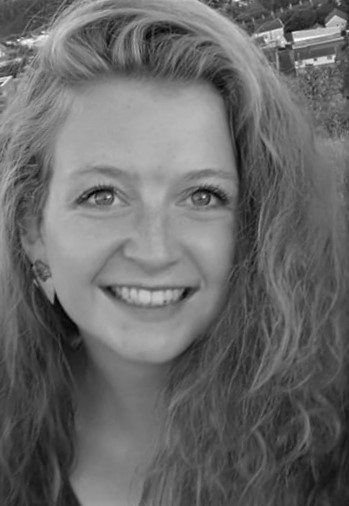 Linda is from the Netherlands, and was part of the Erasmus Mundus cohort who graduated from Swansea in 2018. Each year, we receive students from all over the world who have already spent one year studying for an MA in Journalism, Media and Globalisation at Aarhus University, Denmark. For the second year of their studies, they come to Swansea to specialise in the coverage of war and conflict. Students from this highly rated programme go on to be media professionals, policy makers and decision makers across the globe.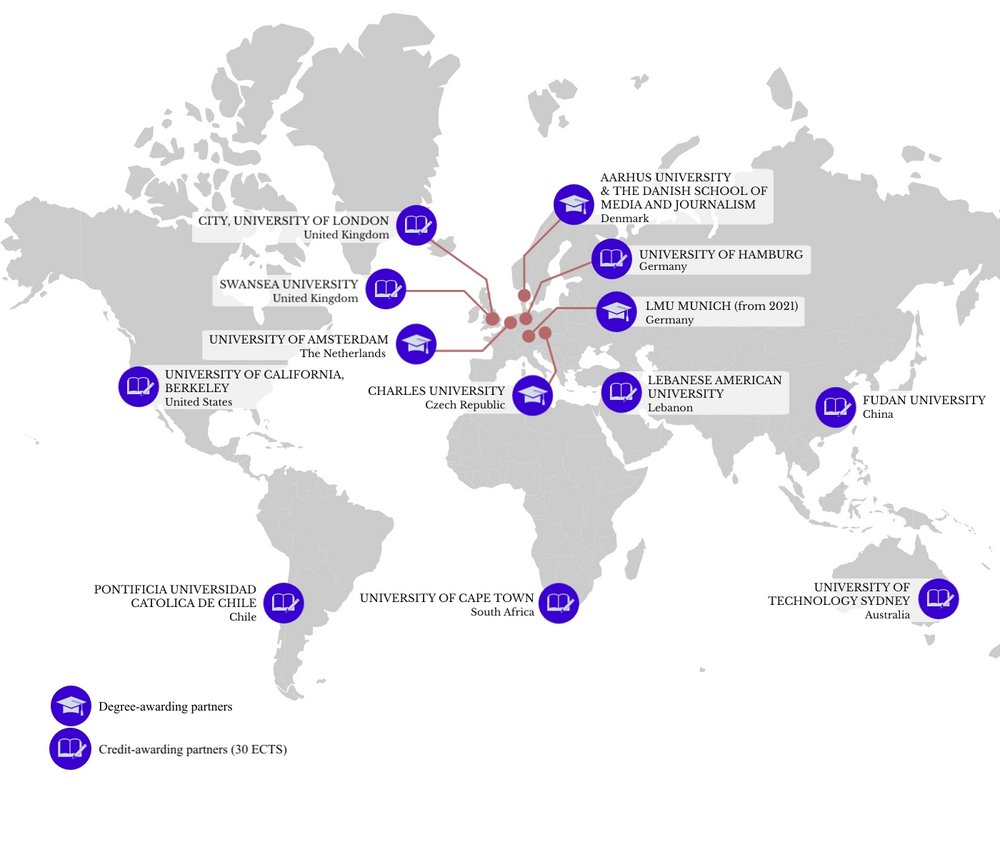 Linda currently works for an organisation called EMMA, which stands for Experts in Media and Society (Experts in Media en Maatschappij in Dutch, hence the acronym), and their new subsidiary ANNE (focused on the North East part of The Netherlands). Her work embraces the research, (communication) consultancy and writing about a broad range of pressing societal problems, mainly in The Netherlands, but also abroad. Focusing on finding practical solutions, Linda's specialism is 'Security and Crime'.
Her thesis-turned-journal article is a study of how Dutch newspapers cover some mass shooting incidents in the USA. We demonstrate how the perpetrators of these terrible massacres are treated differently by these papers, based, it seems, on their race and religious affiliations. We suggest that these biases are largely unconscious on behalf of the journalists, but that the differences in coverage are inevitable given the wide social conditioning that we are all subject to throughout our lives. We conclude that only when research like this shows how these biases manifest themselves in news reports can more attempts be made to report more fairly.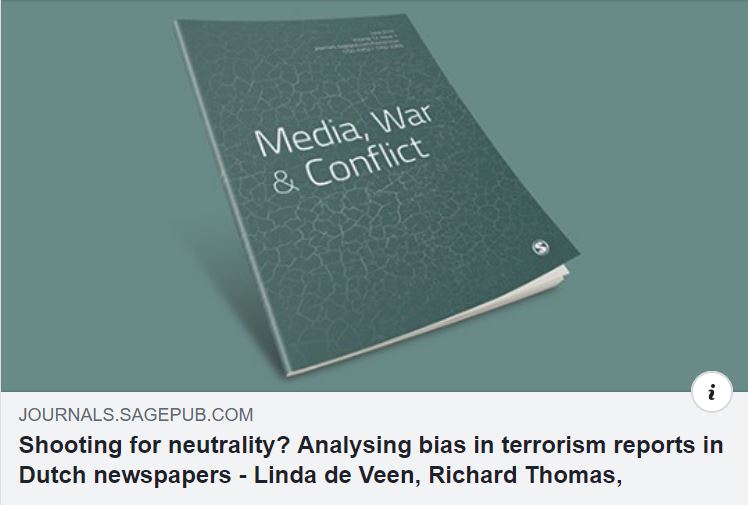 More widely, we are proud that Linda's research is set to make a notable contribution to ongoing scholarly and practitioner debates about the way that conflict, terror and crime are reported. More widely, given current events and the way that the COVID-19 virus is being covered, research into journalism practice has never been so important, as citizens need to be informed in objective, balanced and responsible ways that some of the news industry is not always known for.
The link for the article is here https://journals.sagepub.com/doi/full/10.1177/1750635220909407