MA student Michael Coiner writes…
Guided by department staff members, students are getting the opportunity to test their skills in the areas of news writing, multimedia production and public relations promotion.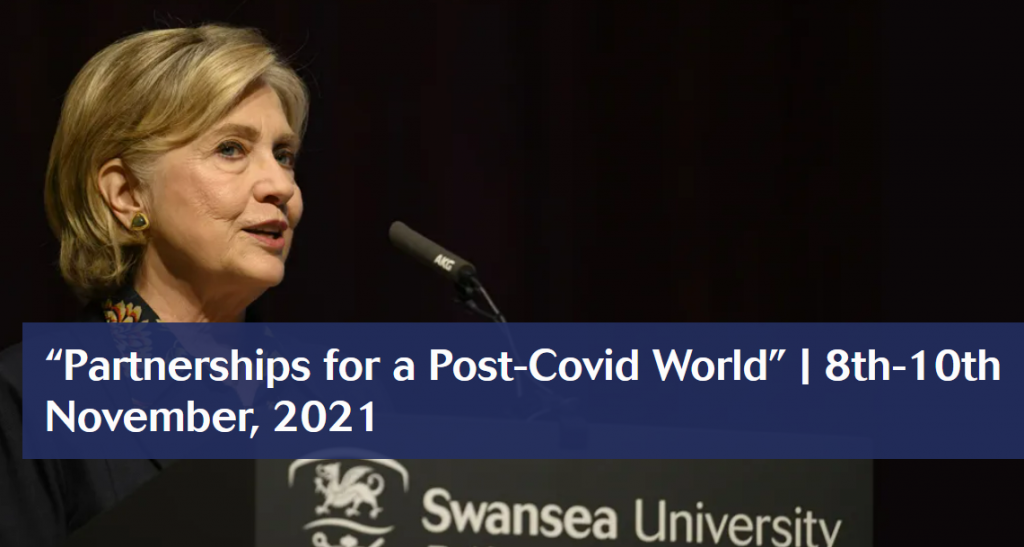 Room 405A of the Keir Hardie Building has been temporarily converted into the 'Live Media Hub.' Over the next three days, students will be meeting in shifts and collectively writing, broadcasting, and promoting digital content.
Department lead, Dr Richard Thomas highlighted the importance of bringing students together for this initiative. "We are delighted that we have assembled an international team to cover this really important event," he explained "It's a global team, to cover a global summit!"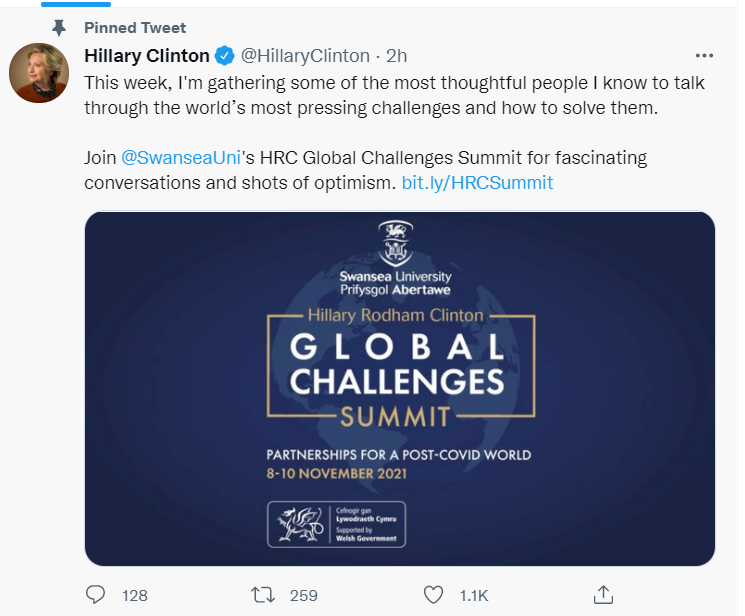 Topics of discussions will include Global Health, Moving Towards Carbon Zero, and an Equal Society and a variety of panels over the next three days will include contributions from Wales' First Minister Rt Hon Mark Drakeford MS, Swansea University Vice Chancellor Paul Boyle, and of course, Secretary Clinton herself.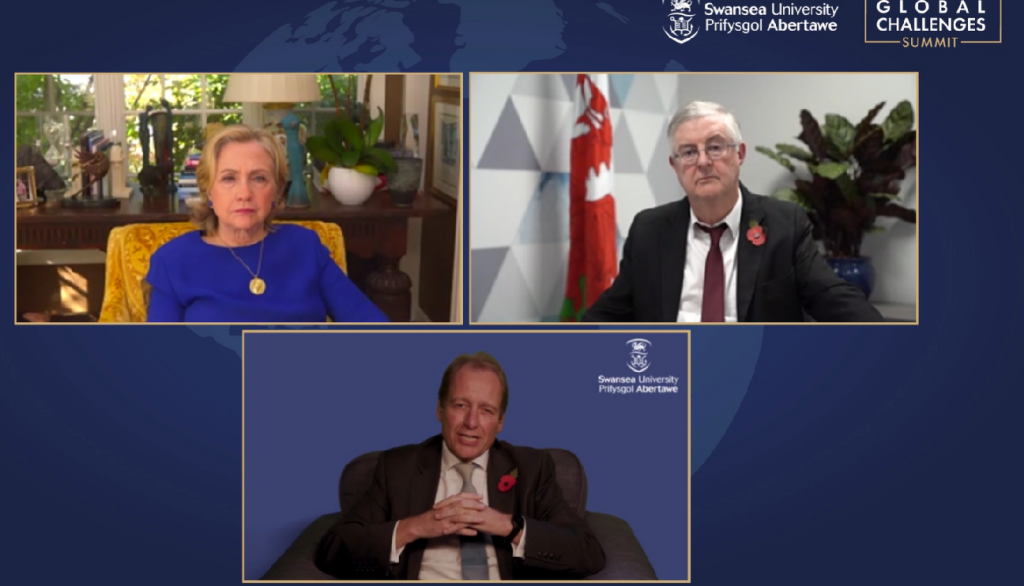 There are other world leaders taking part in the summit, as well as top scientists, representatives of important NGOs and senior academics from across our university. For the next few days, Swansea University will be at heart of important international debate, and the 4th floor of the Kier Hardie Building will be centre of its coverage.
To follow events, please register for the summit here https://register.zohobackstage.eu/GlobalChallengesSummit and follow the Swansea Mumbler on Twitter. We'll be posting regularly throughout the summit.