Staff member Georgios announces his latest project
Our colleague Georgios Dimitropoulos has announced that his latest project – first season of "Gŵyr" documentary film series – will be launched with a Cinema Screening Premiere at the Taliesin Arts Centre. "Gwyr" is a Not-For-Profit story-telling collaborative project sharing experiences, co-creating and co-producing documentary films capturing elements of Gower's history, culture, ecosystems, and biodiversity. The project has involved and a team of more than 65 volunteers, all passionate about Gower.
The project has been 5 years in the making and after a long and wonderful journey of participating and competing at film festivals, the film proudly collected a total of 17 Awards for Best Documentary, Best Film, and Best Cinematography in festivals in the US, UK, Canada, Spain, and other countries.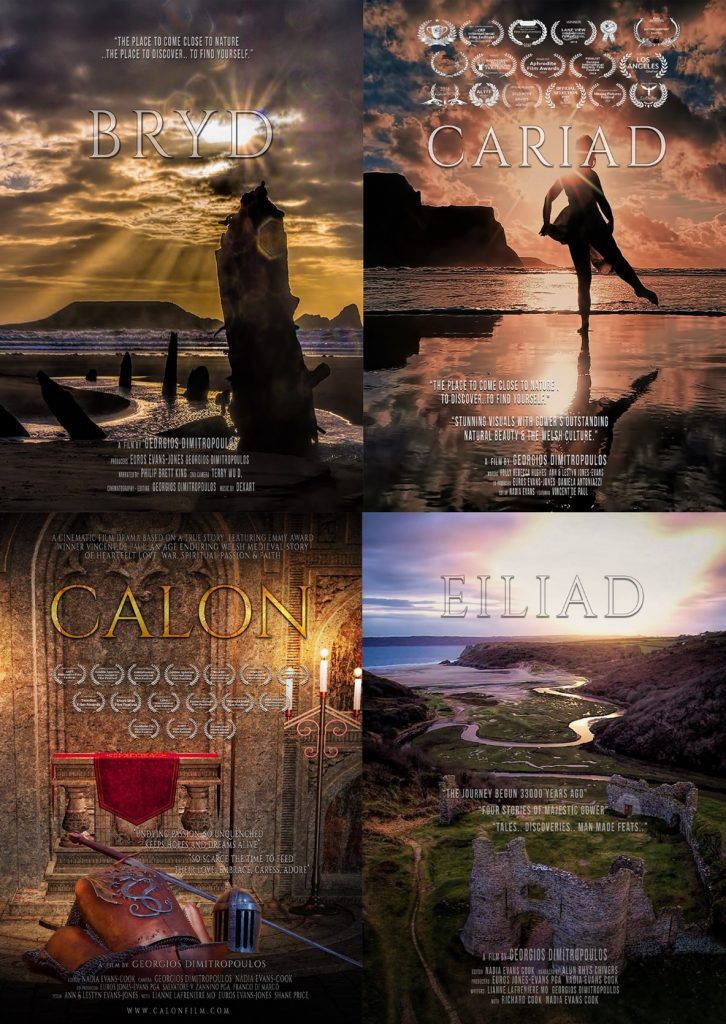 The series presents the harmonious blend and integration of Welsh culture over time; an outlook of how local culture was shaped by natural phenomena, climatic conditions, geology, flora, and other environmental factors. It includes local residential and castle architecture, coastal topography, tidal events, and habitat and focus on the region's biodiversity. As this is a not-for-profit project, our core mission is to capture and document Gower's natural beauty and cultural, historical, and environmental characteristics with a multi-level sustainable approach.
The premiere for Gwyr Documentary Films will be on the 10th of June 2022 at 8pm at the Taliesin Arts Centre (Cinema). The duration of the event will be 90 minutes (including screening and Q&A session). All proceeds from tickets will be donated to charity. Tickets are available here https://taliesinartscentre.ticketsolve.com/shows/873633415
There will be a panel of contributors with some of our students sharing their experiences from participating in this project after the screening in a Q & A session. Here's the trailer….
And here is some behind the scene action showing how our students played an important part in the film's creation…