Blogging, podcasting and vlogging within an online portfolio are only some of the skills developed on an MA module offered within the Media and Communication department. Sebastian Vowles studied Mobile Technology Practice as part of his MSc Virtual Reality programme, and Grace took the module on the MA Communication, Media Practice and Public Relations. Take a look at their work, and learn about their journey prior to their post-graduate study….
GRACE'S STORY: I grew up in Cornwall, that was beautiful but quiet, but I had always had the ambition to move away from home. After my GCSE'S, I went to a nearby college and studied A levels in English Literature, English Language and Sociology. I had always enjoyed modules that focused on language and how it impacts society because in some ways, I could always find something I could relate to in these subjects.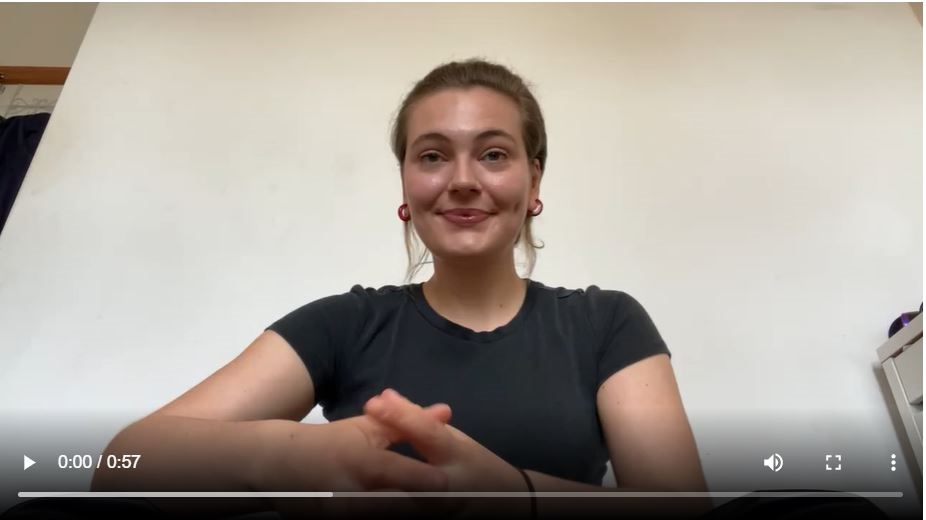 After I completed my A levels, I had reservations that university was going to be the right choice for me, but after an open day at Swansea University, and one visit to the library, I knew it was the right fit for me. Towards the end of my English Literature degree, inspired by the mixed messaging on the news about the Covid-19 pandemic, I had a 'light bulb' moment. I wanted to make a positive impact in the Public Relations and Communications environment and learn the different ways of conveying ideas.
The MS-M03 Mobile Technology Module was interesting and compelling. The module surprised me because of the initial anxieties I had about the practical side of the course, such as the audio and video elements. The creative skills I used in the Online Portfolio were challenging but rewarding. I learnt some highly beneficial and valuable skills in this module that I look forward to using in my future career. I hope to work in the digital sector of marketing communications. I believe social media has become so important not just for business success, but to transmit positive and beneficial messages to the public.
You can see Grace's portfolio here
SEB'S STORY: My journey towards a Masters degree is not your average one! Having left school at 16 with my GCSEs, I enjoyed a number of years working up the Starbucks corporate ladder to manager in Bristol, before moving to Bournemouth to complete an Access to Higher Education course in Media studies in my early 20's. Not quite feeling ready for university, I spent the next five years working as a Resort Manager for a chalet company in the Alps, truly enjoying the high life!
Once I had finally decided that it was time for me to gain my degree at the ripe old age of 27, I completed a Bachelor's degree in Digital Media Production at Sheffield Hallam University with first class honours. I believed that this would be the end of my educational path once I got a position as Project Manager with GES, an international exhibitions company, but unfortunately Covid-19 had other ideas and after a brief 9 months with the company, I was made redundant.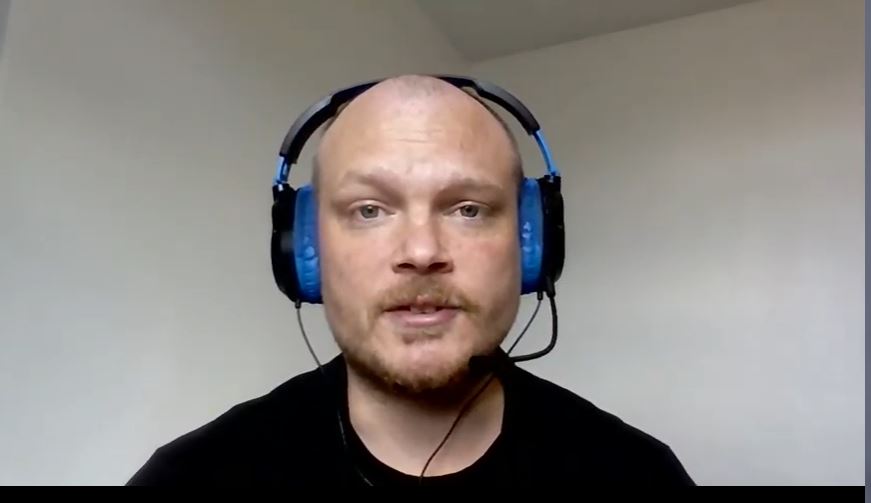 I would have to say that that was in fact quite fortuitous, as it gave me chance to really reflect upon where I wanted to go with my career and decided that I really wanted to pursue a career in Virtual Reality, something which was touched on in my undergraduate studies and had always been of interest for me. And so, at the age of 34 I signed up for the VR MSc course at Swansea which looked really appealing to me, as it was focusing more heavily on the coding and practical elements of VR, when compared with other similar courses available throughout the UK.
I feel that the Mobile Tech module in particular has been of great value to me, as it has given a great opportunity to complete an online portfolio of my VR work, guided by Non Vaughan Williams and Georgios Dimitropoulos. They have given us the guidance on how to create engaging online video content, which I've then been able to implement into short videos throughout my online portfolio, including promotional videos for each of my VR applications that have been created for the main VR modules.
I have already used this site as part of applications for VR jobs which I have been applying for, to demonstrate not only my VR work, but also information about myself and my dedication to a career in VR. As a reflection on completing my higher education a little later in life and returning as a mature student, I am glad that I waited and found myself in the world, discovered new things that I am truly interested in, and gained a view of who and where I really want to be.
You can see Seb's portfolio here
IF YOU'RE INTERESTED IN FOLLOWING IN GRACE OR SEB'S FOOTSTEPS, SWANSEA UNIVERSITY'S POST-GRADUATE OPEN DAY IS ON THE 23/6/21: REGISTER HERE