Renowned for its beauty, this beach is now a minefield of rubbish. Each week, a group of volunteers are tackling the mess. Final year student Jessica Nevin has the story…
As lockdown rules relax and the weather improves, people are taking to the beaches to enjoy the spring sun. Here in Swansea, we are blessed with beautiful award-winning beaches. Wales boasts a number of 40 Blue Flag awarded beaches, 5 of which are in and around Swansea. This internationally recognised award is presented to areas that adhere to "environmental, educational, safety-related and access related criteria". But does Swansea Bay still qualify in terms of environmental friendliness?
Those long stretches of soft sand met by a beautiful blue sea serve as a distraction. If you look a little closer, there is litter everywhere – beer cans, sweet wrappers and the remains of numerous beach barbeque parties. With a reputation – and blue flag awards – to uphold, the maintenance of these beaches are critically important. For now, they are being protected by locals who care about their beaches and the environment, and at the forefront of these efforts in Swansea Bay is The Secret Bar and Kitchen.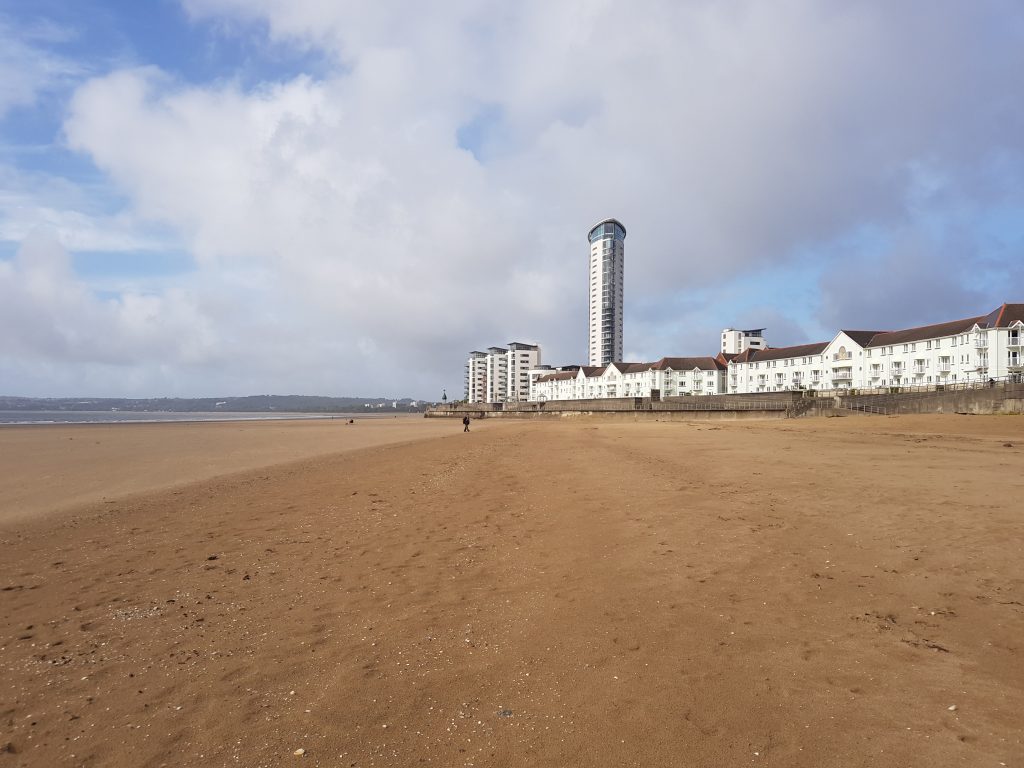 This restaurant sits on the promenade at Swansea Bay, providing customers with takeaway drinks and food. But their service to the public does not stop there. Every Monday morning at 7:30am, The Secret host a beach-cleaning meet up where all are welcomed. Litter pickers are provided with recycling and black bags, as well as the promise of a free coffee and a bacon roll. I had the pleasure of attending one of these meetings, and got the chance to speak to the company director of The Secret, Lucy Hole. The company itself took the initiative to start the weekly beach clean, beginning last summer and starting up again as the weather improves. "We obviously are aware that we supply goods and we sell goods that create litter, so we wanted to be a huge part of it." said Lucy as we stood outside The Secret. "Our goal is to encourage everyone, youths, adults, kids, families to take away their rubbish."
The Secret has a prominent social media following of loyal customers. Their Instagram page boasts 13.8K followers, with their litter-picking posts receiving thousands of likes. Creating such awareness is vital, and Swansea Council are working in cooperation with The Secret litter-pick, driving down the promenade to collect bags upon bags of rubbish collected by volunteers. On my stroll down the beach, I discovered plastic can holders, fishing nets, broken bottles and even a needle. I had never realised how much litter plagued Swansea Bay until that morning. I was shocked and cautioned about ever walking on this beach barefoot again. If I had not found that needle, who would have? A curious dog? A wondering child? These morning beach cleans are clearly imperative.
The message is slowly spreading. On the morning I was there – in early March – more volunteer turned out than any day previously. turnout of volunteers that they had seen so far, and Lucy was delighted at the "amazing" response. "We're not just a business that serves food and forgets about it" said Lucy, adding that "we want to encourage that community feeling and provide bacon rolls and free coffees for everyone." As we stood (socially distanced of course) on the promenade, there was a comforting feeling of fellowship among the volunteers. Although we remained in our household bubbles, there was a joyous feeling of togetherness after months in lockdown was joyous.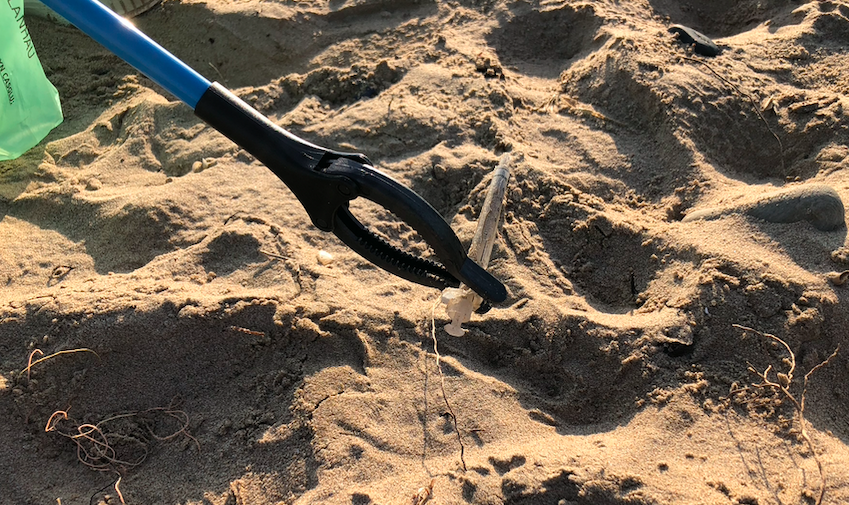 We are so lucky to have easy access to such a beautiful beach, and even luckier to have a local community willing to maintain it. But the next time you're sitting around a campfire on Swansea Bay, lighting up that barbeque with your bare feet in the sand, remember that these things do not just happen. People have volunteered their time so you can enjoy the beach in all its natural glory.