MA student Sarah Persson reports on the final panel of Day 2 chaired by Professor Elwen Evans QC, Pro-Vice-Chancellor and Executive Dean for the faculty of Humanities and Social Sciences. The discussion was about holistic approaches, long-term views and power sharing initiatives touching inequality, the climate crisis and Covid…
The only Future Generations Commissioner in the world, Sophie Howe, began by setting the scene for future generations in Wales. She explained the holistic and interconnected ways in which decision makers in different departments should consider the impact of their policies on those who are yet to be born. Howe presented the Welsh Government's commitment to the Future Generations Act, which puts this into practice, and ensures that decisions pass the 'good ancestor test'.
This 'good ancestor test' is asking a simple question: how will future generations feel about the decision I am making? As a practical example, Howe explained the case of a proposed new stretch of the M4 motorway. This development did not align with the Well-Being of Future Generations Act, and so it was refused. It remains, she noted, one of the few projects ever to be turned down as the result of an environmental challenge against an economic argument.
It was, she reflected, a fair outcome for Wales, considering '25% of the lowest income families don't have access to a car!'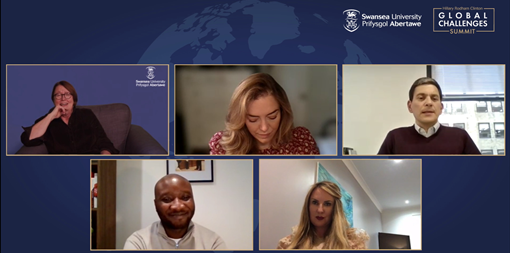 Caprani: We owe an enormous debt to children
Lily Caprani, Head of Advocacy at UNICEF 'loved the idea' of a Future Generations Commissioner' as it builds on the UN Convention for the Rights of the Child. She also made the point that 'children aren't just future adults, they are current human beings,' who are facing the problems of the climate crisis now. Caprani explained that even though there are currently many young people on the streets protesting, for example, at the COP26 in Glasgow, simply expressing an opinion would not be a safe activity for many children around the world. She acknowledged that although children are indeed 'excellent advocates for themselves', they need safeguards and adults to help them use their voices to claim their rights at national and local levels. She champions the need for children's rights long before they reach an age where they can vote.
Caprani describes 'inter-generational justice' as a means of young people being able to hold adults to account for the decisions they make but expressed concern, for example, about the level of conflict rather than partnership in the run-up to COP26. She also acknowledged that during lockdown, young people protected their older relatives by sacrificing in part their education and social lives.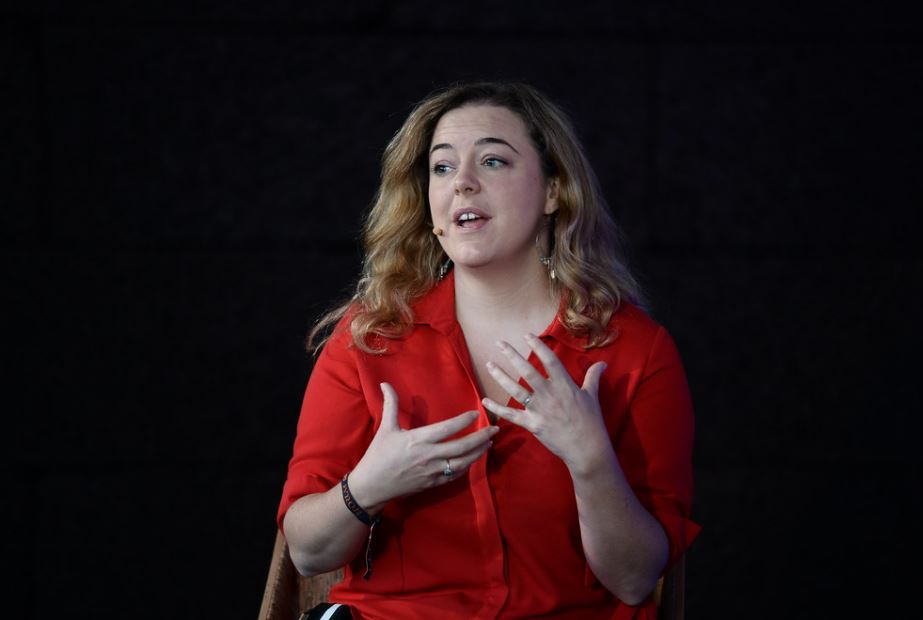 Jason Arthur: share wherever possible any platform you have with someone from a group whose voice isn't heard enough
The next panel member was CEO, Jason Arthur, of Mission 44 – a foundation launched by Sir Lewis Hamilton to empower young people from underrepresented groups. Arthur also spoke of the need for holistic and collaborative strategies to tackle inequality, with an understanding that disadvantage is connected to national and international challenges such as the need for the redistribution of wealth. He explained that promoting change also meant being clear on which inequality is being addressed, and how government can intervene. He argued that there are three elements to be addressed: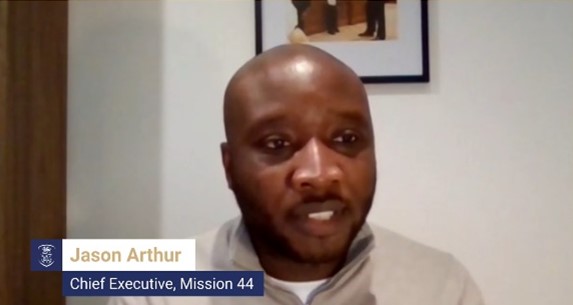 Firstly: to what extent people feel they have a stake in decisions that affect them and the need for practical steps to support people with everyday pressures such as putting food on the table, to help build the capacity to take part in decision making and exercise power. Without this sharing of power, he said, society will 'struggle to see meaningful change'.
Secondly: lengthen the time frame to deal with things holistically. Some of the big issues are so complex they can't be fixed quickly, and time is needed to develop some multi-dimensional solutions.
Thirdly: collaboration – everyone should have a voice in these major discussions, he argued, and inequality will remain unresolved if key stakeholders are missing from the conversation.
Miliband: Advocacy without solutions is just opinion
CEO of the International Rescue Committee, David Miliband was also keen to talk about solutions. Like other panellists, Miliband sees short-termism as a barrier to equality. He emphasized that the renewal of democracy is a fundamental means to improve lives and reduce conflict. He went on to detail the important commitment to long-established UN Charter goals such as maintaining peace, equal rights and cooperation. Miliband quoted Clement Attlee (British Prime Minister after WWII) who, when launching the UN Charter, said that it was 'the first line of defence for individuals around the world.' Protecting ourselves against even the most modern challenges can still be done with some existing principles, he argued, adding that, 'we don't need to invent a new line of defence, but we need to defend the line of defence which was established 70 years ago.'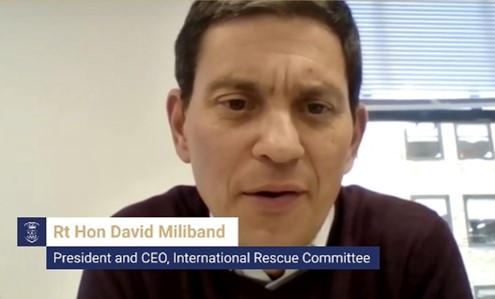 It was a fascinating panel that managed both to outline the magnitude of the task ahead, but also to provide some hope that new thinking and the right collaborations will provide the solutions